Iceland's capital Reykjavik is a charming coastal town. With a population of about 123,000 people, it is the largest city in the country. With a rich Viking history, unique nature, and fun excursions Iceland has become a popular travel destination.
Most visitors will venture out from Reykjavik to explore waterfalls, geysers, lava beaches, and other natural wonders. Reykjavik itself is still worth spending a couple of days in. It is also a great place to stay if you have less than a week and want to do day excursions. Some common day trips from the capital are the Golden Circle tour, South Beach with black lava sand, and glacier excursions.
Although these day excursions are a must, I would set aside a day or two to explore the many interesting things that Reykjavik itself has to offer.
Here are a few of my favorite things to do in Reykjavik Iceland.
1. Enjoy the Northern Lights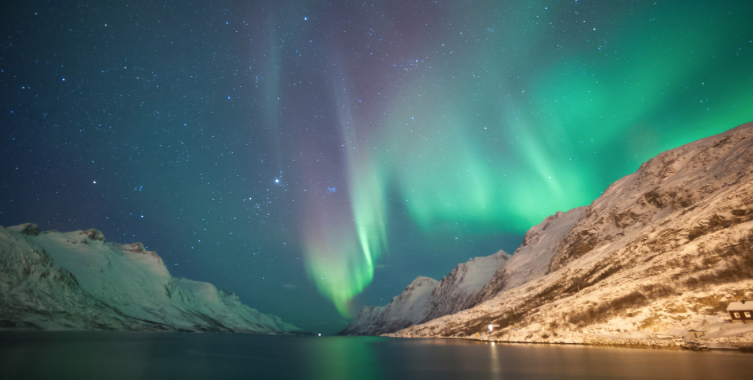 When visiting Reykjavik, I was lucky enough to see the Northern Lights. Walking up to the Hallgrimskirkje, and there it was, the bluish-greenish light dancing on the black sky. An unforgettable moment in early spring. That moment alone makes me want to go back to Iceland. 
The Northern Lights, if the conditions are right, can be enjoyed anywhere in Iceland. The lights are visible from September to the end of March. For a better chance of seeing the Aurora Borealis, you can join one of the many tours that go hunting for them outside of the city. They will take you away from civilization to their dark viewing spots. Although you can see the lights from anywhere, these people know what they are doing and increase your chances of seeing the natural phenomena.
2. Tour the Hallgrimskirkja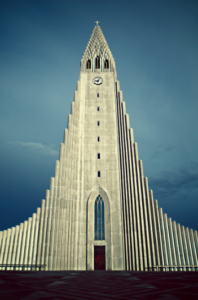 This beautiful church sits on a hilltop overlooking Reykjavik. It is one of the tallest buildings in the country and one of the landmarks of the capital.
The church completed in 1986 took 41 years to build. The church is supposed to resemble Iceland's landscape, the mountains, glaciers, and rocks. A church, well worth a visit.
3. View the Sun Voyager by the Water
Sun Voyager, also said to be the dreamboat of Iceland. The dream of hope, progress, and freedom is what the sculptor Jon Gunnar Arnason intended to convey with the Sun Voyager. Made out of stainless steel, you can find the sculpture between the water and Saebrut Road in Reykjavik.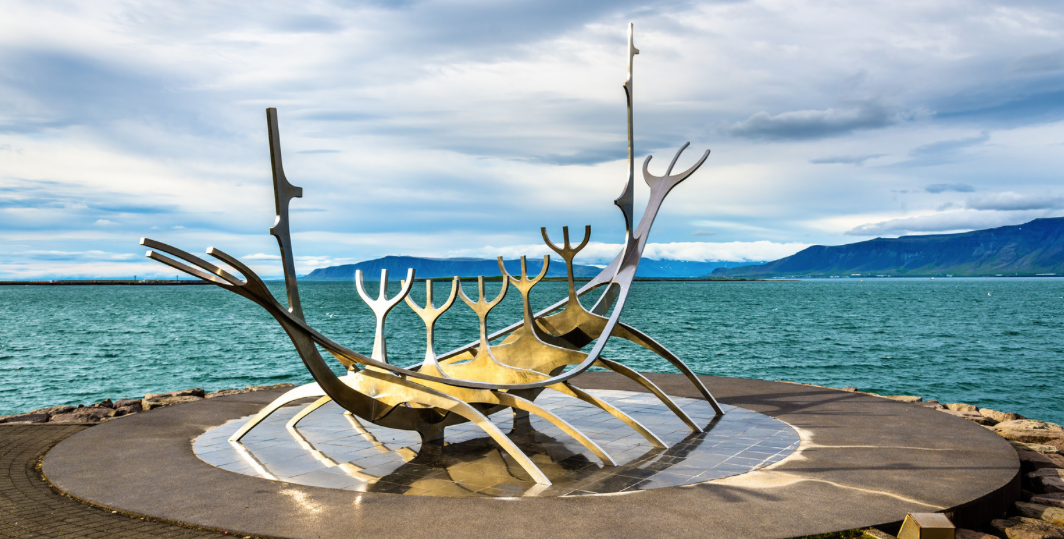 4. Enjoy a Concert at Harpa Concert Hall and Conference Center
Since 2011 this contemporary glass building has hosted conferences and concerts. The Harpa is home to Icelandic Opera, Iceland Symphony Orchestra, and Reykjavik Big Band. They also host festivals and other concert events. Check out the event schedule for when you are going.
5. Enjoy the Coffee and Atmosphere at a Reykjavik Cafe 
After strolling around town and the harbor area, it feels good to take a break. There are plenty of cozy, small cafes in Reykjavik to sit down and enjoy a coffee. Reykjavik being a harbor town, it can get windy and a little chilly at times. Dress warm, but do make sure to take that coffee break to relax, take in the atmosphere, and enjoy your stay.
6. Learn More About Iceland at a Museums
Reykjavik is known for its nature, wildlife, history, and culture. Enjoy the museums to learn more about the country and the history that has shaped today. Also, enjoy amazing wildlife both on tours and museum visits. How about learning more about the whales of Iceland? That's just one of the many museums to visit in Reykjavik.
Arbear Open Air Museum – outside of the city

National Museum of Iceland

Maritime museum

Whales of Iceland
7. Explore Reykjavik Art 
There are many small galleries around town to visit. The art scene in Iceland is a mix of classic and modern. Visit one of the art-related museums, like the;
Reykjavik Art Museum

Asmundur Sculpture Museum

The Nordic House

Reykjavik Museum of Photography
8. Relax and Rejuvenate at One of the Spas
Many of the hotels in Reykjavik will offer spa services. If not available at your hotel, you can easily find an independent spa. After long days of exploring and sightseeing a massage, and a dip in a hot tub can help you relax. Get ready for your next adventure by treating yourself to a relaxing spa experience.
9. Enjoy the Reykjavik Cuisine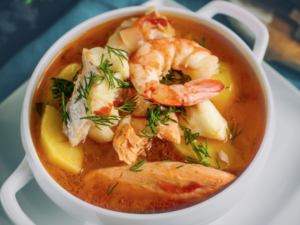 Located by the water, food from the ocean is fresh. While in Reykjavik, I had the best fish soup ever! The bowl was full of fantastic seafood and fish, pure delicious. Visit one of the harbor restaurants, and enjoy one of the many Icelandic food dishes. A tip is to stay with the local foods. Seafood, lamb, skyr, and a "pylsur" (hot dog) are local dishes to try.
When there, we made the mistake and had Mexican food. My American husband really longed for Mexican food, so that was dinner one night. Well, this was a few years ago, the food might have improved. But at the time, well, all I can say is stay away from the Mexican food in Iceland :). Not very good and expensive, way overpriced. 
10. View Reykjavik From Above with a Helicopter Tour 
Want to see Reykjavik from the sky? Enjoy a helicopter tour of Reykjavik and its surroundings. A great way to get an overview of the area and its stunning aerial views. Surprisingly close to the city, you might be able to see some of the natural wonders like craters and lava formations. See colorful rooftops mixed with natural wonders, a great combination.
11. Join a Walking Tour
If you prefer to stay on the ground, join one of the walking tours to get an introduction to Reykjavik. The guides will show you not only the highlights of town but also some of their hidden gems. Taking a guided tour also allows you to ask questions. If lucky, your guide might even share his or her favorite restaurant or a local event that you shouldn't miss while there. 
12. Celebrate New Years Eve in Reykjavik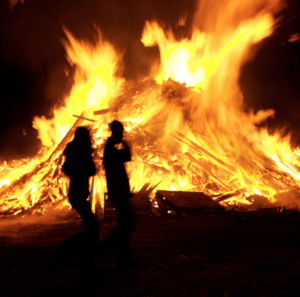 New Year's Eve in Reykjavik is a unique experience. Not only does Reykjavik put on a firework show, but they also have bonfires lit around the country. In Reykjavik itself, you can enjoy about 10 bonfires. In the whole country, there are about 90 bonfires lit on New Year's Eve. Enjoy the bonfires in the evening from about 8.30 to 10.30. 
Tip: New Year's Eve is a busy evening, make dinner reservations early.
Welcome the New Year in style with fireworks and bonfires in Reykjavik.
Have you been to Reykjavik, Iceland? What's your favorite thing to do when you are there? I would love to hear your own experiences. If you have any questions feel free to leave them in the comment box below.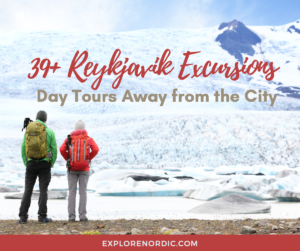 Just want to let you know; some of my posts might contain affiliate links. If you buy something through those links, it will not cost you a penny more, but I might earn a commission. That will allow for this site to keep going. Thanks!