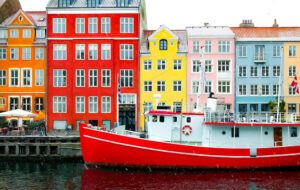 How to plan a trip to Scandinavia? Are you thinking of visiting Denmark, Norway, and Sweden? Denmark home of royal palaces and white sandy beaches, Norway with deep fjords and high mountain tops, and Sweden with picturesque archipelagos and old cities to get lost in. These are amazing countries filled with natural beauty, history, stunning architecture, and friendly English-speaking people.
As a former travel consultant and Scandinavian product design specialist, I've created and booked MANY trips throughout the Nordic countries. Before diving into booking local tours and hotels, there are a few questions that you want to ask yourself. In this, "how to plan a trip to Scandinavia" guide, I will walk you through the process. I will also help you get a clear picture of what kind of trip you are looking for, making the planning process fun and easy.
Let's plan a trip to Scandinavia!
10 Tips Planning Your Scandinavian Vacation
1. Should You Do the Scandinavian Trip Planning Yourself or Hire a Professional?
I have been on both sides of the fence. If you want to save time and have somebody else take care of the arrangements for you, your best bet is to hire a professional to put together the tour for you.
Many Scandinavian tour specialists do a great job. Which company to work with depends on what kind of tour you are looking for. They all specialize in different areas. Some might focus on personalized trips, some might do group travels. Some tour operators arrange high-end trips, some will work with you on the price.
If you need a professional to help plan your Scandinavian vacation, please feel free to leave a comment below, and I will be happy to make suggestions. (There is a tour operator article in the making, so will post that when done).
But, if you enjoy researching your destinations, and want to make sure that you get what you are looking for,  making your own arrangements is the way to go. Making your own arrangements is also, a way to stay 100% in control of your trip. Another benefit is the enjoyment of how your trip evolves, to find new places to visit, and new things to discover.
Putting together the arrangements with accommodation, local tours, transportation, and other events does not have to be hard. Many online resources can be of great assistance, many of them which we share on this site. Being in charge of your own arrangements will give you flexibility, 100% control, and most likely save you money as well.
2. Group Travel vs. Exploring Scandinavia on Your Own
When you travel, do you want to explore on your own or be part of a group? With escorted group tours, you have set departure dates to choose from, with most arrangements booked for you. You have a daily program to follow, with a tour guide and driver taking care of you.
Depending on the tour you join, the group size usually varies from small groups of 12 people up to a full coach of 50+ passengers. If you enjoy traveling with others and having a set schedule for 10 to 14 days, this could be a good option for you. You will not miss the highlights, but you might miss out on some of the unique, more personal experiences. If escorted tours are for you, view Scandinavian group tours here (coming soon).
If you enjoy exploring on your own, and like the flexibility to your itinerary, a customized trip, with your wants and needs in mind, will work best for you. This doesn't mean that you can't have local tours booked, in fact you should. But, instead of a full pre-booked 10-day program, you might book a castle tour in Copenhagen, a 3-hour walking tour in Stockholm, and a half-day fjord hiking tour in Geiringer Norway. The rest of the time, you might want to leave open to explore on your own.
It is still a good idea to plan out a daily itinerary for your trip, it will be flexible, and your interests will get priority. Last minute changes, depending on the day, might make for some unexpected highlights. The thing is you never know when you run into an intriguing street performer or strike up an interesting conversation with a local. Don't rush, enjoy the moment.
3. Your Travel Budget
Do you have a set budget for your trip? Maybe this is a once in a lifetime experience where the memories are more important than the cost of things? Either way, it is a good idea to decide how much you are willing to spend on your Scandinavian adventure.
When budgeting for your trip, include the following;
International airfare
Transportation – local and between the Scandinavian destinations
Accommodation
City passes
Local tours
Excursions
Planned events
You might also want to include a daily budget for meals, souvenirs, and other spending.
4. Destinations to Include in Your Scandinavian Trip 
When planning your trip to Scandinavia, there is a lot to see. The duration of your tour, along with your personal interests, decides what destinations to include. To give you some ideas, I provide some destination suggestions depending on different interests.
Natural Scenic Beauty

There are plenty of ways to enjoy the natural beauty and wildlife. In the summer, enjoy hiking, biking, kayaking, and boating. In the winter, snowmobiling, husky ride, and snowshoeing will allow for exciting activities.
Natural Phenomenon – Northern Lights

Northern Scandinavia, with destinations like Tromso and Kirkenes in Norway, along with Kiruna and Riksgränsen in Sweden, are great places to see the Northern lights. Looking at the Nordic countries, northern Finland and Iceland, are other great places to see this natural phenomenon.
Weather permitting, the Aurora Borealis, dancing greenish bluish light on the dark sky, is a unique experience. For best chance to view the Northern lights visit northern Scandinavia in September to early April.
Suggested read:
29 Northern Lights Tours in Iceland, Norway, Finland, and Sweden
Natural Phenomenon – Midnight sun
Enjoy the sun visible pretty much all night long, this can be experienced north of the Arctic circle. Great places to see the Midnight sun in Scandinavia is Narvik Norway, or Kiruna Sweden.
Boating

In Scandinavia, you are never far from the water, and water activites are easily accessible. Some fun boating suggestions would be;
Archipelago tour in Stockholm or Gothenburg,
Ferry ride between Copenhagen and Oslo,
Ferry ride between Helsingor Denmark and Helsingborg Sweden,
Fjord tour in Norway from Balestrand to Bergen,
Cruise tour of Scandinavia.
Architecture

Scandinavia is filled with history and architecture. Just walking around the cities, you will be surrounded by it.
Here are a few places, with unique architecture, worth a visit in Norway;
One of the stave churches in Norway,
The opera house in Oslo,
The restaurant Under in Lindesnes.
In Sweden some of the interesting architectural landmarks are;
Turning torso in Malmo,
Ice hotel in Jukkasjarvi,
City hall, the woodland cemetery, and the library in Stockholm.
Some architectural suggestions to visit in Denmark;
Louisiana Art museum north of Copenhagen,
The round tower in the capital,
Moesgaard museum in Arhus.
Viking History
Many are fascinated by the history of the Vikings. Throughout Scandinavia, you will find landmarks, museums, and other places that will remind you of the past of the Vikings.
Some suggestions to get a taste of the Viking history:
Do a guided tour in the footsteps of the Vikings in Roskilde Denmark,
Discover the Viking history around Stockholm with a guided tour,
Visit mythical rune stones in Lund, Sweden,
Visit a Viking ship museum in Oslo.
Scandinavian Design
The capitals offer many designs shops worth visiting, here are a few suggestions;
Stockholm – Svenskt Tenn, NK Nordiska Kompaniet and Design torget.
Copenhagen – Georg Jensen, Illums Bolighus and Royal Copenhagen.
Oslo – Pur Norsk, Glasmagasinet and Norway designs.
If you are interested in crystal, the district "kingdom of crystal" in Småland, Sweden, is well worth a visit.
Winter Wonderland Adventures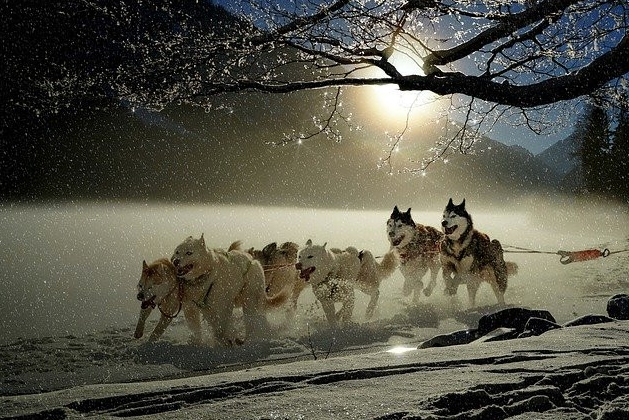 Lapland, including northern Sweden, Norway, and Finland, offers many fun winter activities.
Reindeer-safari, husky ride, ice fishing, snowshoeing, skiing, and snowmobiling are just a few of the many fun winter activities that you can experience up north. Add hunting for the northern lights to your list, and you have an experience of a lifetime.
Kirkenes Norway, Kiruna Sweden, and Rovaniemi Finland are great winter destinations.
Castles
Denmark and Sweden will not disappoint when it comes to unique, well-kept, castles. There are many gems that you can visit for the day, some you can even spend the night in.
Denmark castle suggestions;
Kronborg Castle, also known as the Hamlet castle, located in Helsingor,
Frederiksborg Castle, in Hillerod, is a unique place with amazing gardens,
Amalienborg Castle, the home of the royal family in Copenhagen,
If you want to spend a night in one of them – Kokkedal Castle north of Copenhagen is an excellent choice.
Sweden castle suggestions;
Drottningholm Castle in Stockholm, one of the many royal palaces and a UNESCO listed site,
Sofiero Castle, former summer residence of the royal family in Helsingborg,
Kalmar Castle, is off the beaten path, but a unique one,
At the Kronovall Castle in southern Sweden, you can spend the night and enjoy a delicious meal and a tour of the wine cellar.
Cars
If you are interested in cars, Volvo and Saab have made their marks in Sweden. A thrilling experience is ice driving on a lake, but there are more fun things for car lovers;
Ice driving in Åre northern Sweden,
Saab car museum in Trollhättan Sweden,
Volvo museum in Gothenburg,
Join a car racing event in Denmark.
Thrilling Adventures
Nordic nature offers many exciting adventures. These are just a few tours to get your adrenalin going;
Winter activities like snowmobiling or husky rides in Lapland,
Watch the northern lights from a hot air balloon up north in Sweden,
White water rafting and glacier hiking in Norway,
Skydiving and ziplining in Denmark.
Mindfulness, Yoga, Massage, and Meditation
In unique Scandinavian environments, you can enjoy exercise, mindfulness, yoga, and meditation. Here are a few relaxing activities to try;
Take a yoga class in Stockholm,
Join a yoga and hiking retreat in Molde Norway,
Enjoy a meditation and spa experience in Copenhagen.
If you have a specific interest, please leave a comment below, and we will be happy to give you some tips and ideas on how to experience that in Scandinavia.
5. Get There… Best Ways to Get to Scandinavia
Depending on where in the world you are visiting from, you have a few different alternatives arriving in Scandinavia.
If  flying, start your trip in one of the capitals by flying into Stockholm Arlanda, Copenhagen Kastrup, or Gardermoen Oslo.
Many airlines can get you there. Scandinavia Airlines, SAS, fly many international routes, they are part of the Star Alliance and collaborate with many airlines around the world.
Flying from the USA or Canada:
Depending on where you fly from, look into flights with the following airlines;
SAS Scandinavian Airlines
Air Canada
Delta
Norwegian (budget)
KLM
United Airlines
Flying from Europe:
SAS Scandinavian Airlines
Norwegian (budget)
British Airway
KLM
Ryan Air (budget)
Flying from Australia or New Zealand:
You can also use a service like Expedia to find airline tickets.
From Europe, you can also arrive in Scandinavia via car, train, bus, or ferry.
6. Best Ways to Travel Between Sweden, Denmark, and Norway
Scandinavia is a great place to get around using public transportation like train, ferry, flight, underground, and buses. Transportation well-connected, frequent, and used by pretty much everybody. Locals often use bus or train commuting to work.
Tip: Most places will require you to have a ticket before getting on the bus, underground or train. Ticket stations are located on the platform or station for purchase.
If you want to explore more remote areas, you might want to consider renting a car.
How do you travel between the Scandinavian countries Sweden, Denmark, and Norway?
Flying between different cities in Scandinavia will quickly take you between locations but, there are other maybe more scenic ways to cross the borders.
Sweden – Denmark
Malmö Sweden and Copenhagen Denmark, connected by the Öresund bridge and tunnel, makes it quick and easy to travel either by train or car between the two countries.
The maybe more scenic way is to take the ferry between Helsingborg Sweden and Helsingor Denmark. A 20-minute ride, where you will get a view of the beautiful Hamlet castle arriving on the Danish side.
Sweden – Norway
With a long land border between Sweden and Norway, you can easily cross by car or train.
Denmark – Norway
Traveling between Copenhagen and Oslo can be done with a scenic overnight ferry ride. If you prefer to be moving during the day, enjoy a train or bus ride along Sweden's west coast. This is a train-ride, that will take you about 8 – 9 hours depending on the day.
Sweden – Finland
Finland might be on your bucket list and added to your itinerary. Taking the ferry from Stockholm Sweden to Helsinki Finland, is a fun way to travel between the two countries.
7. Scandinavian Accommodation
Touring Scandinavia, you will need a place to rest after a long day of activities. From hostels to 5-star hotels, your options are many.
When you decide on where to stay. Think of how many people are in your travel party? Are you traveling with kids? How many people do you want in a room? If you are 4 people, for example, do you want a family room or two double rooms?
Another thing to consider is if you are looking for a specific style of accommodation. Do you want convenience, funky, unique, exclusive, or maybe simple?
In Scandinavia, you have many unique options. You can stay in a treehouse, lighthouse, ice hotel, castle, airplane, the smallest hotel in the world, boat hotel, or a plain and simple hotel room. You can make it as fun and crazy as you want it to be.
As far as the room size, in general, rooms are smaller than hotel rooms in the US, for example. If you want more than two people in a room, look for a family room. Some hotels allow for a rollaway bed or fold out couch, when traveling with kids.
No matter the standard of your accommodation, you want to make sure it is in a good location. Making it easy to explore your surroundings.
Read more about hotel options here:
8. Local Tours, Excursions and Time to Explore on Your Own
The key to a great vacation is to keep a balance between booked activities and free time. What you can experience in a guided 3-hour city tour, walking or biking, can save you a ton of time in the long run. City tours are usually done in small groups, or as a private tour for you and your travel party.
You will get to see the city highlights, plus you can ask your local guide for tips and ideas of restaurants, events, and other local things going on in the area when you are there.
Here are some tours we suggest:
Depending on your interests and destinations, you might want to book some more guided tours ahead of traveling. For example, if you plan on going up north to do winter activities like snowmobiling, husky rides, and reindeer safari, you will need to book that ahead of time. Don't risk that your wanted tour is sold out.
If you want to do the "Norway in a nutshell" Oslo to Bergen, for example, including the famous Flam railway and a fjord tour, make sure to book ahead of time.
The key is to plan out your itinerary with a balance of planned activities and free time to explore.
9. Itinerary Suggestion – Sweden, Denmark and Norway in 13 days / 12 nights
Here is a brief overview, itinerary suggestion, for a pretty standard trip of the 3 Scandinavian capitals, including fjord Norway. Depending on your interest, put your touch on the trip, with preferred local tours and accommodations.
Day 1 – Stockholm, Sweden

If you start your trip arriving in Stockholm, flying from overseas, you will most likely land in the morning. It's always convenient to have made arrangements for a driver to pick you up when you arrive. Take that first day to adjust and get to know the area. In case of delays, don't book any guided tours this day.
Spend the night in Stockholm.
Day 2 – Stockholm, Sweden

Guided city tour in the morning.
Explore on your own in the afternoon.
Spend the night in Stockholm.
Day 3 – Stockholm, Sweden

Archipelago day tour, or depending on your interests, maybe a Viking tour, or a day on Djurgarden to explore the many museums.
Spend the night in Stockholm.
Day 4 – Stockholm, Sweden to Copenhagen, Denmark

Take the train from Stockholm to Copenhagen.
Explore Copenhagen on your own when you arrive.
Spend the night in Copenhagen.
Day 5 – Copenhagen, Denmark

Guided city tour in the morning.
Explore the city on your own in the afternoon.
Visit Tivoli in the evening.
Spend the night in Copenhagen.
Day 6 – Copenhagen, Denmark

Day excursion – do a castle tour, or take the train to Helsingor and visit the Hamlet castle on your own. Depending on your interests, you might want to visit a museum, shop, or just stroll around. Here are some more tips on what to do in Copenhagen.
Spend the night in Copenhagen.
Day 7 – Copenhagen, Denmark

In the morning, take a canal tour of Copenhagen.
In the late afternoon board the ferry to Oslo.
Spend the night on the ferry.
Day 8 – Oslo Norway

You will arrive in Oslo in the morning, make sure to get up early to see the beautiful entrance, arriving in Oslo.
Do a guided afternoon city tour.
Day 9 – Oslo Norway

Explore the city on your own. Oslo has a great city card that gets you into many of the museums.
Day 10 – Fjord Norway

The first part of your Norway in a Nutshell tour – Take the train from Oslo via Myrdal and Flåm, and experience the famous Flåm Railway. Then take the ferry from Flåm to Balestrand. This quaint little town is well worth a visit and a great place to spend the night.
Spend the night in Balestrand.
Day 11 – Fjord Norway

Do a RIB boat safari in the morning.
The second part of your Norway in a Nutshell tour – Take a ferry ride from Balestrand to Bergen.
Spend the night in Bergen.
Day 12 – Bergen Norway

If you like hiking, do a guided hiking tour in the morning and explore on your own in the afternoon. You can take the Floibanen funicular to the top of Mount Floyen, for a beautiful view.
Spend the night in Bergen.
Day 13 – Bergen Norway

After many memories are created, it is time to fly back home from Bergen.
10. Now It's Your Turn, Plan Your trip to Scandinavia!
Each and every trip to the Scandinavian countries will be unique, depending on your interest, destinations, duration, and personal preferences. My hope with this article is to help you figure out what's the perfect Scandinavian vacation for you and your travel party. Let's recap some of the things to consider;
Will you take care of the arrangements, yourself, or hire a tour operator?
Will you travel with a group, or will you travel independently?
What's your budget?
Depending on your interests, what destinations do you want to visit?
How will you get there?
How will you travel within Scandinavia?
What type of accommodation are you looking for?
What do you want to experience? What local tours do you want to include in your trip?
These questions will help you plan out your Scandinavian vacation. When that is done, it is time to start booking your trip.
Start booking your international flight
Accommodation (book with free cancelation if available)
Scandinavian transfers (trains can be booked 90 days prior to traveling)
Local tours
Get travel insurance
I would love to hear from you. Have you been to Scandinavia, or maybe you are planning on going? What's your favorite booking tips? Please share in the comment section below,
Just want to let you know; some of my posts might contain affiliate links. If you buy something through those links, it will not cost you a penny more, but I might earn a commission. That will allow for this site to keep going. Thanks!