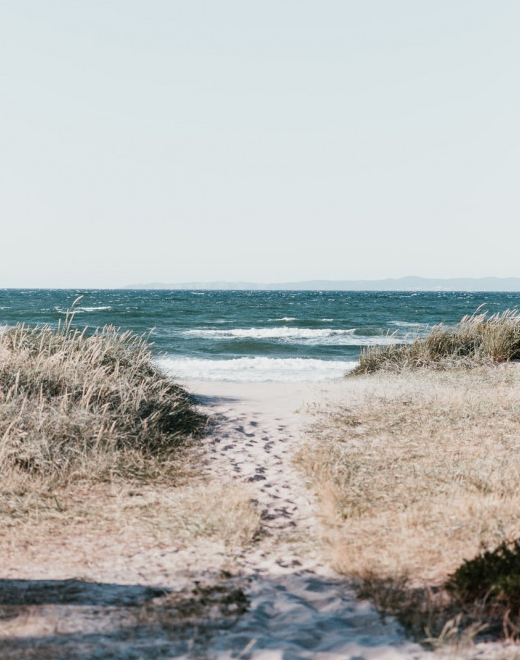 Working as a tour operator, specializing on trips to Norway, Sweden, Denmark, Finland, and Iceland, there was one question that I was asked frequently – When is the best time to visit the Scandinavian countries?
The answer to that question depends on what you want to see, do and experience when you are there. In this article, we take a closer look at the Scandinavian seasons, activities, weather, and busy times, to help you figure out the best time for you to go.
4 Seasons
The Scandinavian countries enjoy the changes in the seasons. No matter the season, outdoor activities are part of the Scandinavian lifestyle.
Spring with blooming flowers, and coffee shops that open their outdoor patios as soon as the sun shines through. Summer with lake swims, beach visits, and music festivals. Fall with apple picking, hiking in the woods, and cooler weather. Winter with snow fun activities, indoor "hygge" by the fire, and Christmas markets.
Summer vs. Winter Activities
Do you want to enjoy summer or winter activities while traveling? Here are some suggestions of fun things to do;
Summer (along with spring and fall) activities to enjoy in Scandinavia;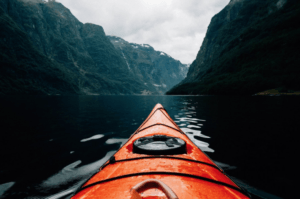 Hiking
Biking
Canoeing / Kayaking
City tours
Fjord tours in Norway
RIB boat safari
Archipelago tours in Stockholm
Castle tours in Denmark
Swimming and beach visits
Amusement parks
Music festivals
Most summer activities are available from April to September or October.
Some fun sample tours that you can enjoy during spring, summer and fall:

Winter activities to enjoy in Scandinavia;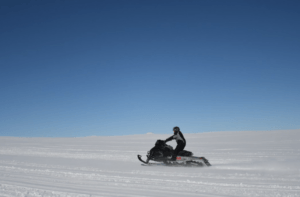 Husky ride
Reindeer safari
Snowmobiling
Skiing
Ice fishing
Snowshoeing
Swim in ice-cold water with Icebreaker Sampo
Ice driving on a frozen lake
Sleep in an ice hotel
Visit Santa's Village, in Finland
Most winter activities are in session from December to April. Some ice hotels might not open up until January.
Some fun sample tours that you can enjoy during the winter months:
All year around activities;
Museum visits
City walks
Food tours
If you want to visit in the winter, and make sure you have plenty of snow to enjoy a husky ride and reindeer safari, do a visit up north in the Lapland area.
Great places for winter visits are Tromso and Kirkenes in Norway, Jukkasjarvi, and Kiruna in Sweden, and Rovaniemi and Kemi in Finland. Iceland also offers a lot of exciting winter excursions.
Best Time to Visit the Scandinavian Countries for Best Weather
Does It Rain a lot in the Nordic Countries?
In Scandinavia, we have a saying; There is no bad weather, only bad clothing.
It's a good idea to be prepared for occasional rain, keeping an umbrella or rain-jacket handy, no matter the season.
Temperatures
Here is the thing, Scandinavia is kind of like Ohio, you never know what the weather will do. I can give you a general idea. Summer, June – August, are usually warmer weather with comfortable temperatures. Winter will be pretty cold, and up north in Scandinavia there will be snow.
Today is July 6, looking at the weather for the next week in Copenhagen Denmark it will be 65 – 70 F. Last week it was around 80 F, in Copenhagen and southern Sweden.
Here is a temperature and rainfall chart for Copenhagen, Stockholm and Kirkenes;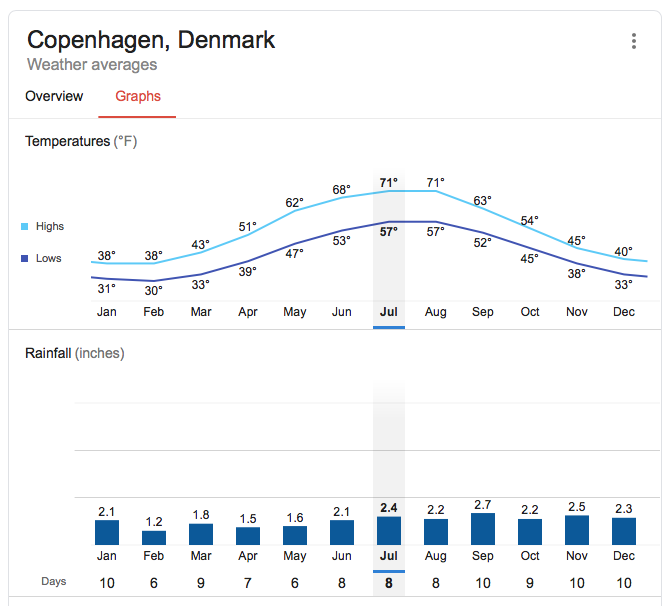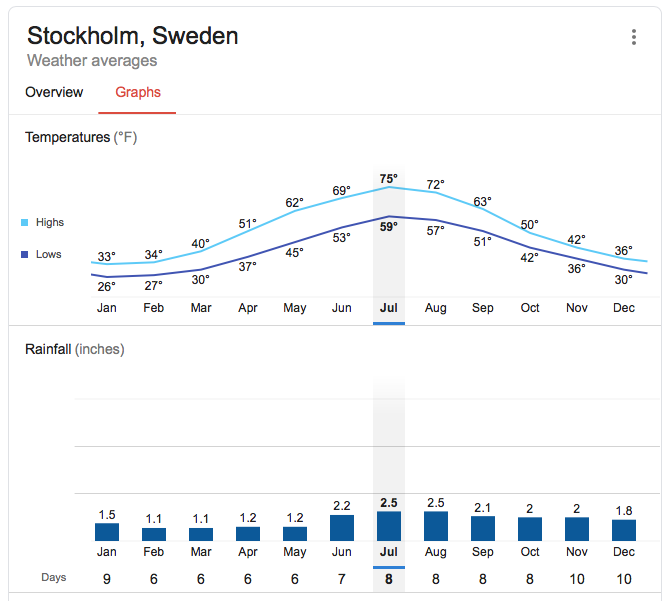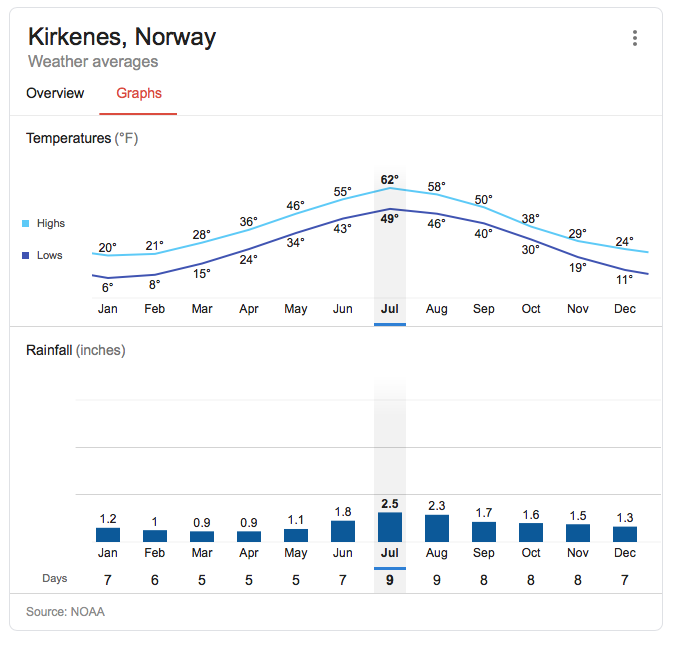 Chart source: Google and NOAA.
Best Time and Place to See the Northern Lights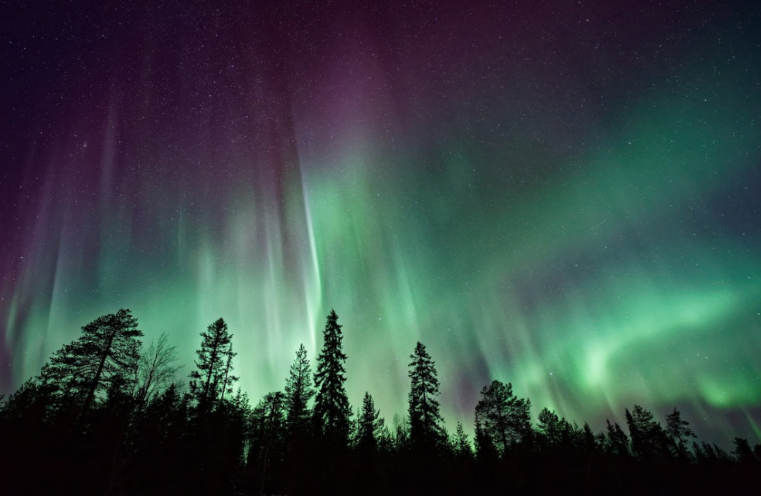 Hunting for the Northern Lights is a unique and exciting experience. Always weather permitting, the dancing bluish-greenish light on the black sky, makes for a once in a lifetime experience. Also called Aurora Borealis, your best chance of seeing it is from the beginning of September to mid-April. Locations like northern Norway, Sweden, and Finland, along with Iceland and Greenland, are great places to take a Northern Lights tour.
Daylight and Midnight Sun
Daylight in summer is significantly longer than the daylight hours in the winter.
Stockholm, Sweden, for example, will have 18.5 hours of daylight in June but only 6.5 hours of light in December.
If we look at Kiruna up north in Sweden, you will have 24 hours of daylight in June and about 2 hours of light in December.
The Midnight Sun is visible 24 hours a day north of the arctic circle. At the arctic circle, it is viewable from mid -June to beginning of July. If you go to Tromso, Norway, you can see it from the end of May to mid-July. If you go even further north to Svalbard, the midnight sun is visible from the end of April until mid-August.
Best Time to Visit the Scandinavia Countries for Less Crowds
In the middle of June, schools will be out in Scandinavia, and they go back in session in mid-August. Mid-June to mid-August is peak season, and the most crowded time to travel the area.
If you are looking to visit in the warmer months but want less crowds, April – mid-June and mid-August and September are great months to travel. The weather is still comfortable, but places are not as busy.
If you want to go up north in the winter, the busy time will be around Christmas, spring break (also called the sport break), and Easter. The ski slopes can get busy during these times, but other than that, it is not too bad.
The Best Time to Visit Sweden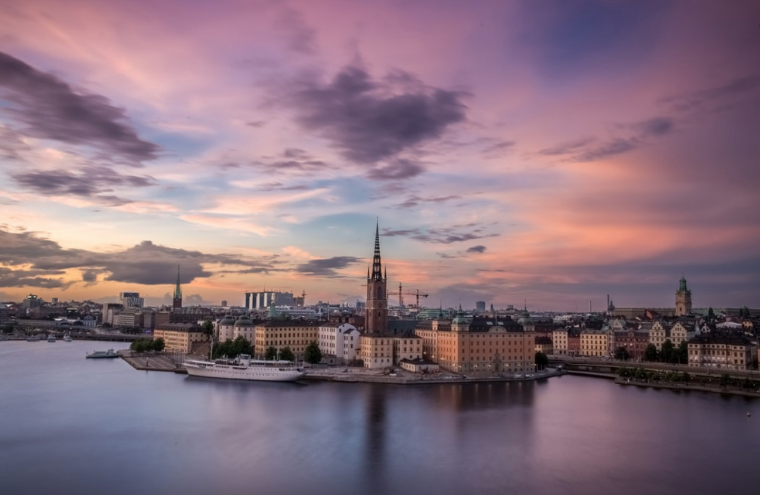 Sweden is amazingly beautiful in the summer. Long days, comfortable temperatures, and exciting events going on everywhere. Places like the islands Gotland and Oland, makes for great summer destinations. Stockholm archipelago, Gothenburg, and the southern part of Sweden, are other great places to spend some time in the summer. White sandy beaches, festivals, and outdoor dining are some of my favorites going back in the summer.
From mid-April to September, with June, July, and August being the warmest, Sweden is a great destination to explore.
If you are looking for winter adventures, northern Sweden, from December to the beginning of April, will offer plenty of that.
Denmark Best In the Summer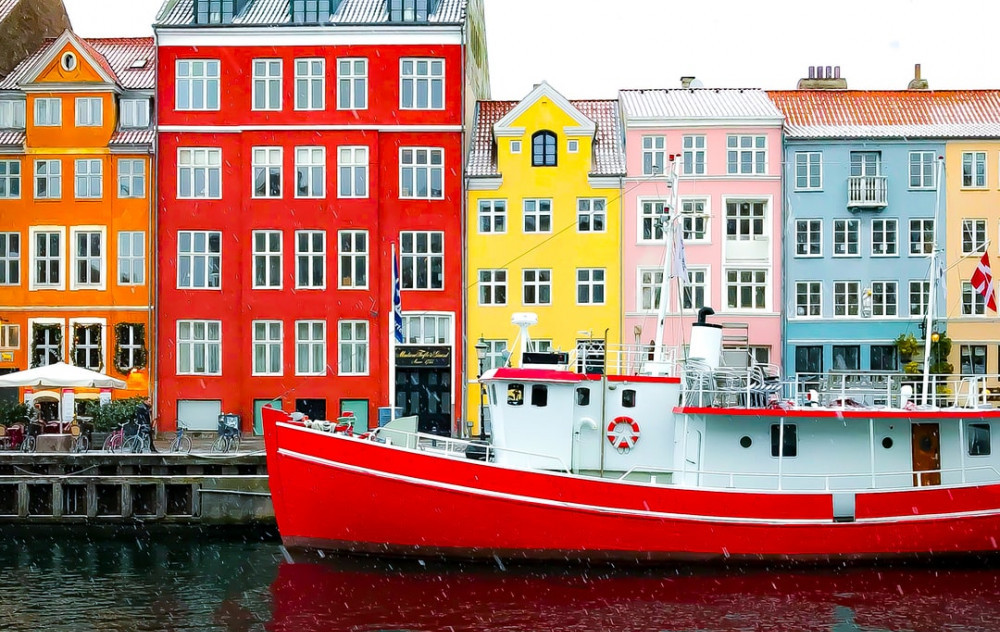 Although Copenhagen has a lot to offer all year round, (beautifully decorated for Christmas), Denmark is more of a summer destination. Growing up, we would go and spend a week in Denmark every summer. We enjoyed the white sandy beaches, campsites pretty much right on the beach, and tasty ice cream.
The nature is beautiful, the country-ins serve delicious food, and people are laid-back and friendly. A fun country to drive around and discover on your own. Well worth a visit from April to September.
Norway an All Year Destination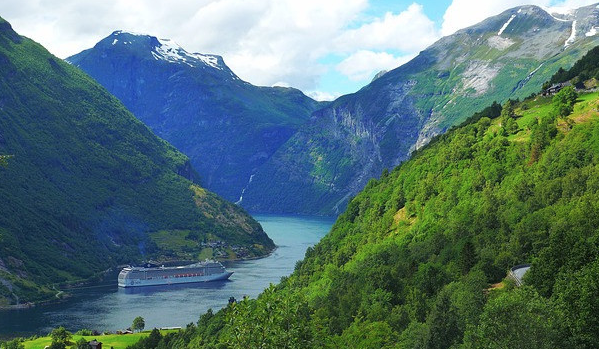 Going to Norway, you do not want to miss the fjords, with deep water and high mountains. The warmer weather during the summer months might be better enjoyed than the winter, although the added snow and frozen waterfalls and fjords, certainly has a unique character to it.
Glacier hiking, kayaking, and RIB boat adventures are fun ways to explore nature in the summer.
Norway offers many fun winter activities and is a country that can be enjoyed all year round, depending on what you want to do and experience.
Finland – Summer or Winter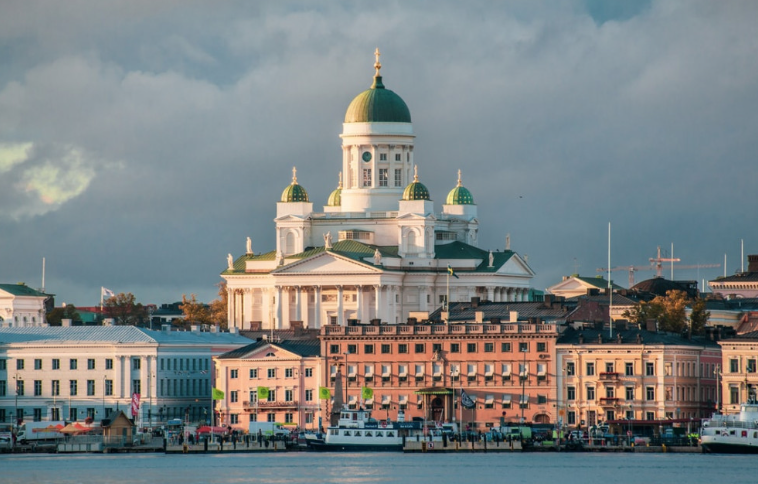 Helsinki and southern Finland with the Turku archipelago, are best enjoyed in the summer. Finland also offers plenty of untouched nature, and over 187 000 lakes to enjoy.
Now, if Santa is from Finland is debatable, but you can visit the Santa Clause Village in Rovaniemi, Finland. Northern Finland, a great place for winter activities like husky rides, reindeer safari, and Aurora borealis hunts.
Iceland with All Year Round Experiences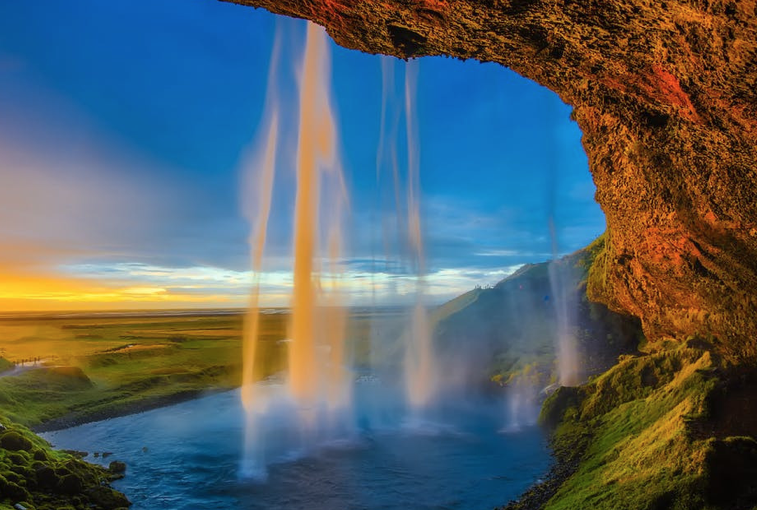 Hot springs, geysers, and a moon-like landscape, Iceland is a unique place to visit. Summer with July being the hottest month of the year, has a high of 57 F and a low of 48 F. Going this time of year, you will enjoy longer days with 20 hours of daylight in June.
If you go to Reykjavik for the winter activities in January, you are looking at a high of 37 F and a low of 27 F.
Scandinavia is an all-year-round destination. Best Time to Visit Scandinavia with Denmark, Sweden, Norway, Finland, and Iceland, will be up to you to decide, depending on what you want to see, do, and experience.
Relevant Reads;
Just want to let you know; some of my posts might contain affiliate links. If you buy something through those links, it will not cost you a penny more, but I might earn a commission. That will allow for this site to keep going. Thanks!