Looking for things to do in Copenhagen Denmark? Wonderful Copenhagen, a mix of modern chic and beautiful historical buildings. A lively, fast paste city with quaint courtyard restaurants. No matter your interest, the Danish capital has something for everyone. What are the best things to see, experience, and do? Growing up on the other side of the Öresundsbridge, and years of working as a tour operator, here is my;
Top 10 Things to Do in Copenhagen Denmark
1. Stroll Nyhavn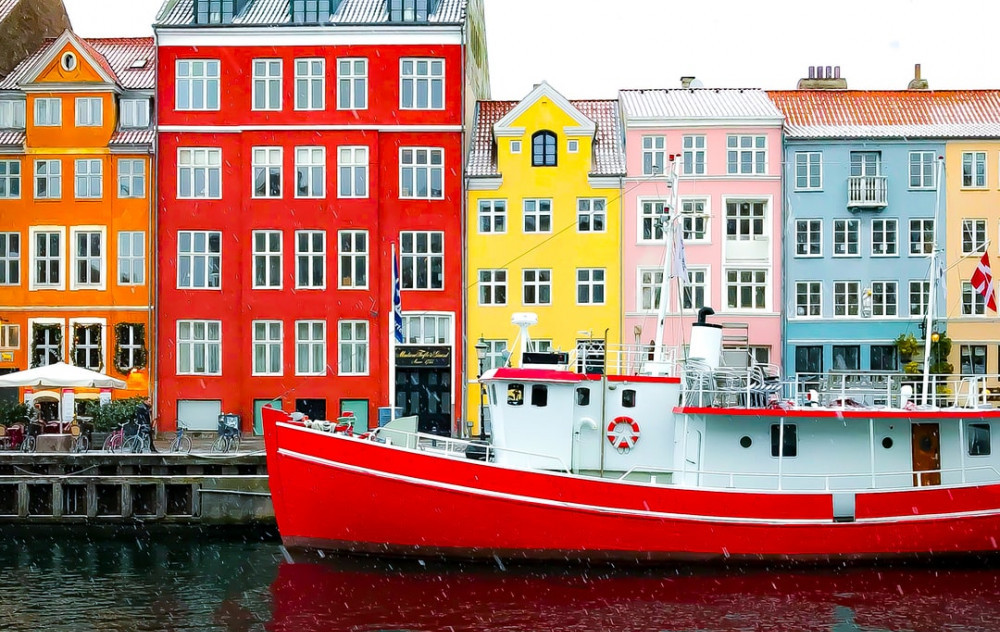 Although this area of Copenhagen can get a little busy, it is still one of my favorite places in the city. Enjoy colorful townhouses, vibrant outdoor patios, and boats, walking the 17th-century waterfront district. Walk from Kongens Nytorv to the harbor front on the right side of the canal, to take in the beautiful view on the other side of the water.
Accommodation suggestion: 71 Nyhavn is a 4-star hotel option in the center of Nyhavn. Here you can enjoy modern rooms in an old warehouse.
2. Take a Canal Tour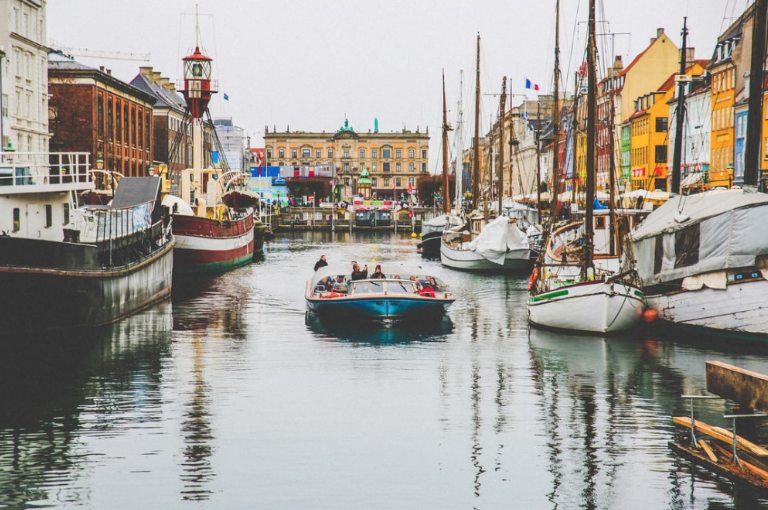 From Nyhavn, and other locations around the city, you can take a canal tour.  Seeing Copenhagen and many of its highlights from the water is a fun way to explore this beautiful town.
Canal tour suggestion: To avoid the bigger canal boats and larger groups, join one of the more private tours. Around the corner from Nyhavn at Ofelia Plads, you can join a canal tour done with a smaller boat and with a maximum of 12 people.
Some of the highlights that you will sail by on this tour are:
Amelienborg castle
Copenhagen stock exchange
Christiania (Freetown)
Nyhavn
The little mermaid
3. Shop on Stroget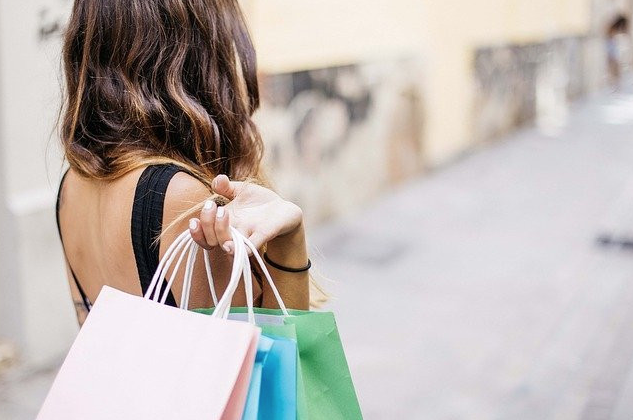 From Kongens Nytorv, you can start your shopping-street stroll on Stroget, and work yourself down to Radhuspladsen. Stroget is the most famous shopping street in all of Denmark, maybe in all of Scandinavia. You will find stores like Illum Copenhagen, the LEGO store, the Skagen watch store, Royal Copenhagen, Louis Vuitton, and many more. Make sure to take a coffee break, or enjoy a glass of wine at one of the many restaurants or cafes, on one of the town squares or side streets.
4. Visit The Round Tower – Rundetaarn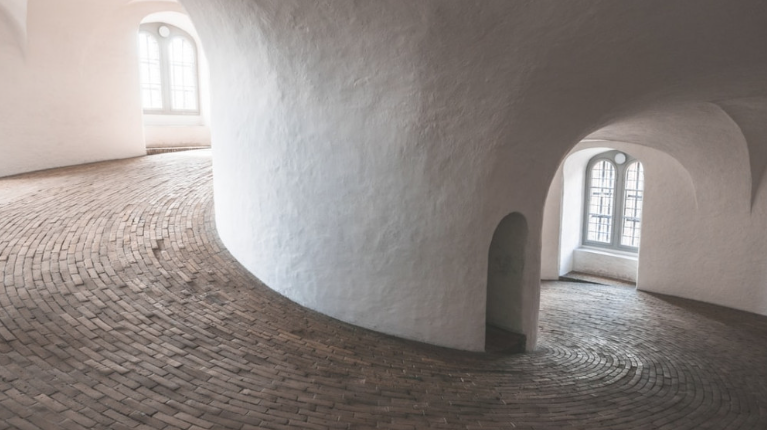 This unique 17th-century tower, is located in the center of Copenhagen. The tower was built originally as an astronomical observatory. Today you can enjoy a view of Copenhagen along with different exhibitions. They put on fun events for all ages, art exhibits, guided tours, and concerts. Last time I was there, they had a portrait photo exhibit, with photographers from around the world.
See Rundetaarn upcoming program. 
5. Enjoy An Evening at Tivoli or Bakken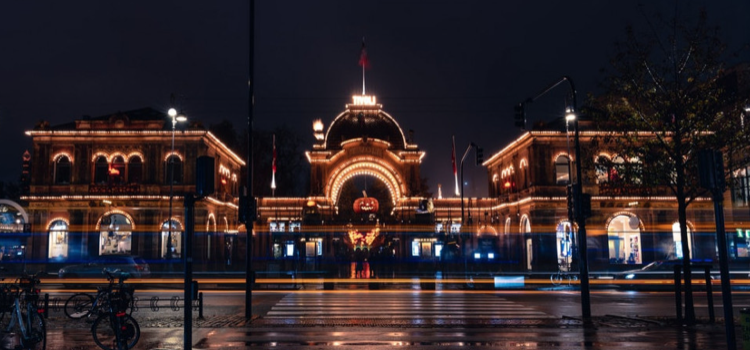 Tivoli, the second-oldest operating amusement park in the world, opened its doors in 1843. Tivoli was also the inspiration for Walt Disney for his Disney World.
The park makes for a fun evening for all ages. From rides to beautiful gardens and evening lights that give off a fairy-tale atmosphere.
The oldest amusement park in the world, is just north of Copenhagen, in Klampenborg. History and nostalgia meets modern and thrilling rides in Bakken, a fun family park. With free entrance, paying only for the things you participate in, makes it an affordable experience for the whole family.
Accommodation suggestion: 5 Great Hotel Options Close to Tivoli
6. Visit a Castle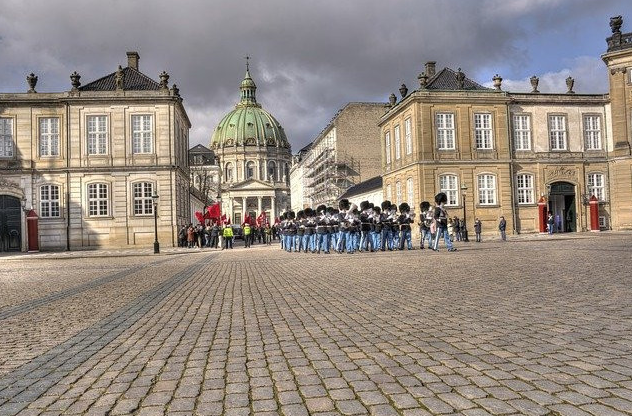 Within the city, you have several castles, but a couple of them is well worth a visit, Amalienborg Palace and Rosenborg Castle, is a must-see.
Amalienborg Palace is home to the Royal family, with a beautiful courtyard. The daily changing of the guard event takes place at noon at the castle. Depending on who is in the castle, the changing of the guards will take different forms. The Royal Guard, the grandest one, takes place when the Queen is home in the castle. The flags also indicate who from the royal family is in residence at the castle.
Rosenborg Castle, home of the crown jewels, is a great place to step back in time. If you are there in the spring or summer, enjoy the kings garden, as well.
7. Visit a Museum
Copenhagen has many museums, especially when it comes to art. Here are a few of the museums worth a visit;
Louisiana Museum of Modern Art (north of the city)
Design Museum Denmark
National Museum of Denmark
Museum of Copenhagen
Kunsthal Charlottenborg
The National Gallery of Denmark – SMK
The Cisterns
8. Tour the City with a Guide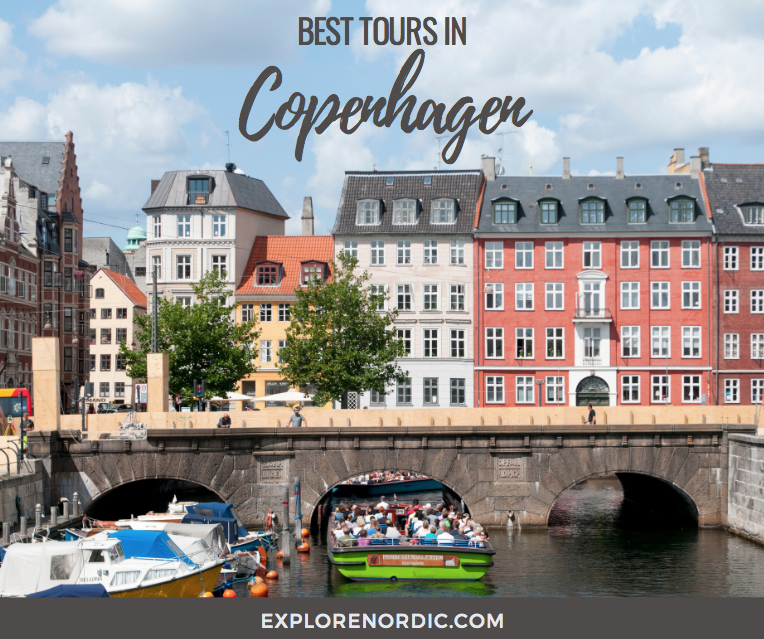 The tour operator in me highly suggests that in addition to the small group tour on the canal, that you do either a bike tour or a walking tour of the city. 3-hour tours that will cover many of the highlights. Take the tour your first or second day of your stay and get a quick overview. Joining a guided tour either with a group or privately allows you to ask your knowledgeable guide questions. They have restaurant tips and a good idea of what kind of events is going on while you are visiting Copenhagen.
9. Go for a Bike Ride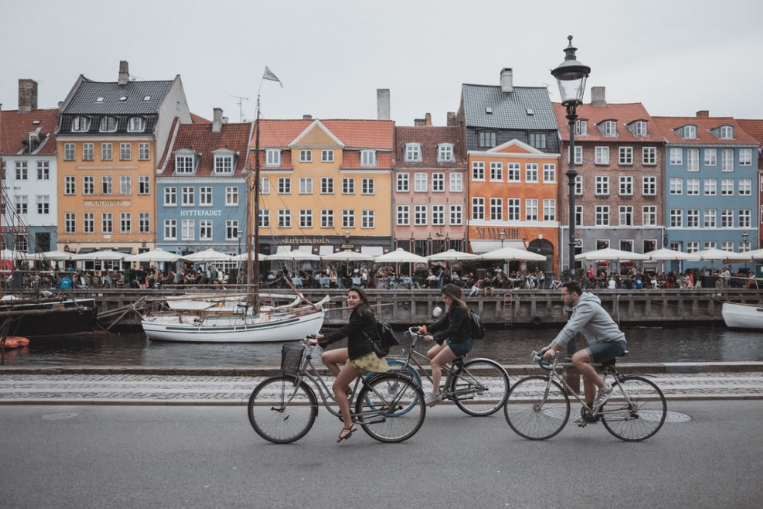 A great way to see the city, and a fun way to move between the many highlights is by using a bike. When in Copenhagen, you will see bikers everywhere. There are special bike lanes that make it easier to get around. No worries if you don't have a bike. Sometimes your hotel will have bike rentals. There are also bike rental places around town.
10. Try the Local Food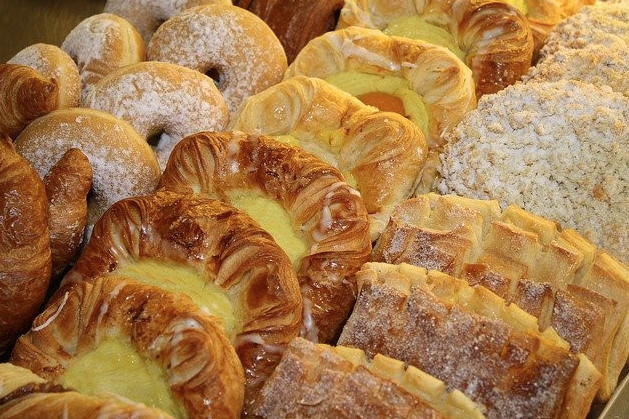 If you ask my 16 year old what he misses about Denmark, he will most likely say the red hot dog – "polse". As soon as we arrive at Kastrup Copenhagen airport, that's what he wants, a red hot dog. I don't suggest that polse is gourmet food, but it is certainly worth a try.
I prefer some of the seafood dishes, and the shrimp are delicious. Other foods to try are the "smorebrod" (open-faced sandwiches), pork stake, Danish pastry "wienerbrod", and ice cream with a chocolate cream ball.
Food places to try: Noma – Ren'e Redzepi's Noma offers 3 menus per year, around 20-courses each, based on available ingredients during the season. One of the best restaurants in the world, so make sure to have a reservation.
Another place worth a visit if you want to learn more about the local food is Torvehallerne. An urban market and a great place to try different Danish cuisine.
Bonus Tip: Christiania – Not for Everyone but an Interesting Visit
Christiania was founded as an anarchist community. Still, people living here kind of have their own rules. A hippie community, where drugs are freely sold and used with not much interference from the police. Although, the police show up daily.
A Freetown that has caused a lot of curiosity and today attracts tourists. What used to be a mecca for anarchists and hippies, is today struggling with raised costs for rent, and increased tourists. This unique Freetown, right in the middle of Copenhagen, will for sure show you a different part of Denmark.
Is It Worth Getting the Copenhagen Card?
There are so many things to see and do in Copenhagen. One way to save money when you are there is to get the Copenhagen card.
Depending on what you want to see, do, and experience, visitors can save a lot of money using the city card.
87 attractions included – Get free admission to Tivoli, the round tower, the national aquarium, Copenhagen zoo, national museum, Amelienborg museum, and much more.
Free transportation in the city and surroundings – Unlimited travel on metro, trains, and buses in the Copenhagen area. If you are planning to go to Helsingor or Roskilde, for example, return tickets, are included in the card. For more information;
–> Read our Copenhagen Card review, to see if the card is worth it for you.
Things to Do in Copenhagen Denmark
My list can go on when it comes to experiences in this beautiful city, but these are my Top 10 things to do in Copenhagen Denmark.
Have you been there? Feel free to share your tips and ideas of what to see and do in wonderful Copenhagen.
Just want to let you know; some of my posts might contain affiliate links. If you buy something through those links, it will not cost you a penny more, but I might earn a commission. That will allow for this site to keep going. Thanks!