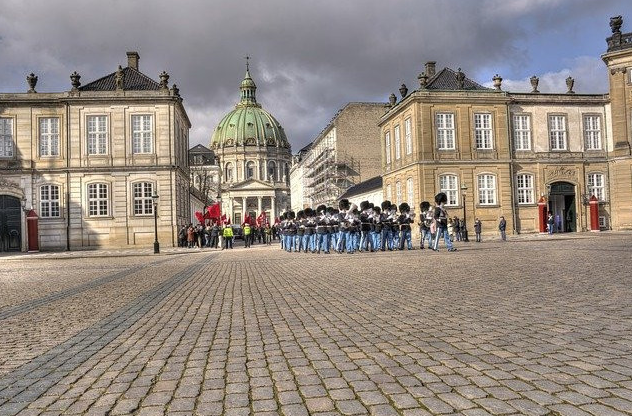 Should you get the Copenhagen Card? You are traveling to the Danish capital, you have all these fun things in mind to do. Visit Tivoli gardens, take a canal tour, visit one of the castles, the list goes on. The question is, is there a way to save money while doing all these fun things? Yes, let's look at the Copenhagen Card to see if it's worth getting for you.
We take a closer look at the card, what attractions they include, where to get it, and how to use it. Maybe most importantly, we help you figure out if it will save you money. We added the fees for some of the transportations, museums, and attractions, to see if it makes sense for you to purchase the card before arriving in Copenhagen.
Let's dive in.
What Is the Copenhagen Card?
The Copenhagen card will help you see more, experience more, and enjoy more of the beautiful city of Copenhagen. How? By offering;
• Free transportation with train, bus, and metro in the Copenhagen region
• 87 museums and attractions
• Get discounts for sightseeing tours, bike rentals, restaurants, and bars, often 10 – 20% off
• A city card, that help you save time, hassle, and money
87 Attractions, Museums and More
The admission to 87 different museums and attractions comes with the card. We will not list all of them here, but here are a few of the recommended attractions included in the cards.
Top 10 Attractions with the Copenhagen Card:

1. Tivoli Gardens
2. Canal Tours Copenhagen
3. The Round Tower
4. Rosenborg Castle
5. National Aquarium, Den Blå Planeten
6. The Amalienborg Museum
7. Christiansborg
8. The National Museum
9. Kronborg Castle
10. Copenhagen Zoo
Museums:
• Lousiana Museum of Modern Art
• Viking Ship Museum
• Natural History Museum of Denmark
• Karen Blixen Museum
• Open Air Museum
• Maritime Museum of Denmark
• H.C Andersen Fairy-tale House
• And many more
Castles to Discover:
• Christiansborg – the royal reception, ruins under, the royal stables
• Rosenborg Castle
• Kronborg Castle
• Amalienborg Museum
• Frederiksborg Castle
• Roskilde Cathedral
Sightseeing Tours Included: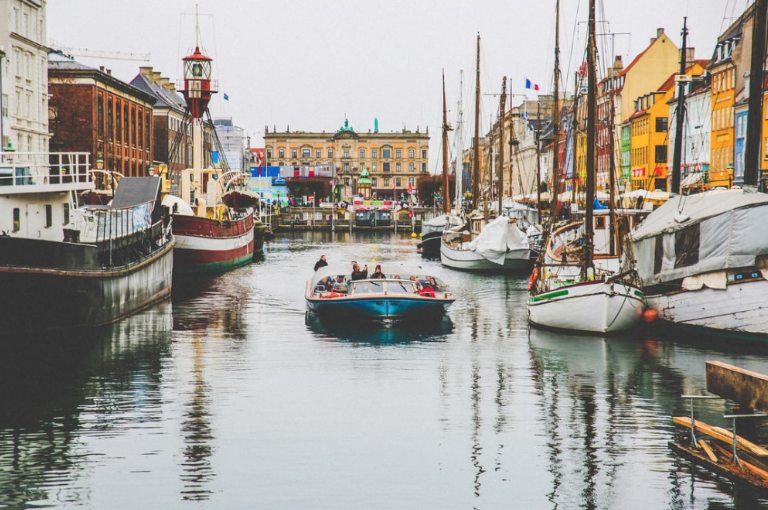 • Canal Tours Copenhagen
• The Netto Boats
• The Frederiksborg Ferry
• Kronborg Mini Cruise
• Baadfarten Boat Cruise
• Copenhagen TrainTours
There are a lot more attractions included, and you can see the full list here.
Public Transportation Included in the Copenhagen Card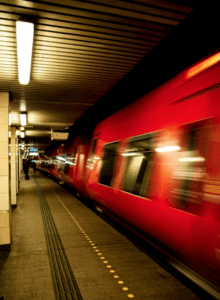 The card covers public transportation in the Copenhagen region, zone 1 – 99. It includes the following;
• Metro – around the city, to and from the airport. Very frequent with 2 – 6 minutes between trains during the day.
• S-trains – inter-city trains that will take you around the city.
• Regional trains – will take you outside the city. Roskilde, Helsingor, and Hillerod are a few places the Copenhagen card will allow you to travel for free.
• Buses
Duration and Price – You Decide
There are five options when it comes to the duration of the card:
• 24 hours
• 48 hours
• 72 hours
• 96 hours
• 120 hours
The price depends on how long you want the card. Adults 16 years and older, and kids age 10 – 15, priced as shown below. Kids under ten are free with a paying adult (2 kids under 10 per adult).

Prices might change.
Copenhagen Card Makes it Affordable for Families with Kids
For each paying adult, you can bring two kids under the age of ten, for free. That means that they can ride all the transportations for free, and get into most attractions for free. So if you are a family wanting to visit Tivoli Gardens, Copenhagen Zoo, and the Aquarium, two adults with the Copenhagen card can bring along four kids for free.
Is It Worth it For You?
In my family, we have me and my husband, an 11-year-old daughter, and a 16-year-old son. We want to do the Canal tour, the round tower, the national museum, and Tivoli Gardens when visiting Copenhagen. We need a 24-hour card, and we will be using public transportation. I used the Copenhagen Card Calculator to figure out if the card is worth it for us.
With the Copenhagen card, I will pay 196 EUR, for the four of us. If we don't get the card we will have to pay 257 EUR for the same experiences. The card saves me 61 EUR, in this case.
How much will you save using the card? Check out the price calculator on their website:
How Do I Get My Card?
You have now figured out that the card will save you money, and it's a good option for you. How do you get one? There are two versions of the city card, a physical card that you can collect, or a digital card.
If you want the physical card, you take the following steps:
1. Order your card online, can be done here:
2. Receive a voucher by email
3. Take the voucher to Copenhagen, and pick up your card at;
Copenhagen Visitor Service or
Tivoli Box Office
If you want the digital card on your phone, you take the following steps:
1. When purchasing your card online, chose the digital card option
2. Receive an email with the reference number to redeem the card in the Copenhagen card app
3. Instructions will follow on how to get the Copenhagen card app on iOS or Android
Note: You cannot switch between the two options. If you purchase the physical card, you cannot change it into a digital card.
More Than Savings
Why you want to consider the card, not just because it saves you money. The Copenhagen Card will also;
• Save you time – hop on transportation
• Flexibility to use the different transportations
• See things that you wouldn't
• See more, and maximize your visit – even if it's just to spend 1 hour at a museum, it's worth it, it's included in the card anyway.
By now, you should have a pretty good idea if the Copenhagen card is worth it for you and your travel party. We have talked about what attractions are valid using the card, the cost involved, and how to use it. Will you be getting the card? Why or why not? Feel free to share below.
Just want to let you know; some of my posts might contain affiliate links. If you buy something through those links, it will not cost you a penny more, but I might earn a commission. That will allow for this site to keep going. Thanks!