Luxury travel in Scandinavia is about to enter into a new exciting phase. To take a new form, with private homes offered, along with the service of a resort or hotel. How about renting your own private villa? Secluded in one of the many beautiful locations in Scandinavia, assisted by a Villa Manager, for the duration of your stay. Your private chef, local excursions, and 5-star luxury are all available with your stay.
I had the privilege to talk to Simone from Scandinavian Hospitality, the company behind this new exciting concept.
Can you please tell us about this new and exciting concept that Scandinavian Hospitality is bringing to the Nordic market?
What Scandinavian Hospitality is doing is bringing the five-star service level people receive in some of the greatest hotels to the comfort of your own villa. Every capital city in the Nordics will have several fantastic five-star hotels, and as a guest, you know that nothing will be missing when staying at these properties.
But, once you want to discover a more rural area, perhaps entirely in the privacy and seclusion of your own private villa, you always have to make the decision that the hotel-level service will not be present anymore. That is the gap we want to bridge, providing that level of five-star luxury service while being able to enjoy the more rural areas in your exclusive private villa.
Who are the people behind the brand Scandinavian Hospitality and what kind of expertise do they bring?
Scandinavian Hospitality was founded by Martin Gunnarsson, who is a luxury hospitality veteran.
He started his hotel career at 17 as a Doorman at the Leading Hotels of the World property, Grand Hôtel Stockholm, and has during his years managed Design Hotel properties as well as ski-in ski-out properties in the Swedish mountains.
Martin has a true passion for delivering exceptional and genuine service. He is also a board member of the Hostmanship Group, a leading training and inspiration firm in host manship, the art of making people feel welcome.
How did you get the idea for Scandinavian Hospitality?
Covid-19 has put everyone in the hospitality industry in an entirely new situation, a situation beyond our control, however impacting us severely. At the same time, we are convinced, that people will want to travel again but that the nature of how we travel will change. As societies, we will become more aware of staying away from large crowds, taking extra health measures, and enjoying the important things in life.
We believe that this pandemic period has taught all of us to open our minds to what truly matters in life. To take care of each other, and once we are able again, spend as much time with our loved ones as possible. From that perspective, we wanted to reshape the way a luxury traveler visits the Nordics.
We predict an increase in multi-generational travel combined with the desire to stay in private homes/villas. Over the past months, it has already become clear that short-term rental companies are experiencing higher occupancies and demands than other sectors. So why not enable a luxury style of travel in the most beautiful places the Nordics has to offer, in some of the most extraordinary homes?
What are the major destinations that you operate in?
Currently, we are present in Norway, Denmark, Sweden, and Finland. Within these countries, we represent villas and arrange holidays from up north where you will find luxury ski lodges, to further south where you will find city apartments and gorgeous archipelago waterfront properties.
Why should travelers visit these destinations?
The Nordics have so much to offer, such beautiful nature and so much adventure to discover! Everyone knows the Nordics for the Aurora Borealis, or as we also say the Northern Lights. However, our summers are fantastic as well. During mid-summer, up North, you will not see any darkness at all, 24-hour daylight and sun to enjoy. How many places have that?
The feeling of staying at a summer house in the archipelago is such an idyllic and amazing experience. That is something we want to create for everyone in the world. The Nordics is definitely a nature focussed destination, but contrary to belief, a year-round destination!
Luxury Travel in Scandinavia – What kind of villas do you offer?
We search for extraordinary villas, places you want to stay in just for the villa itself, or for the fantastic location (think a private beach + a pool!). We have ski lodges, summer houses, spacious city apartments, properties suited for conferences, meetings & events (each bedroom will come with its ensuite bathroom).
Do you take care of all the arrangements, with airport transfers and local excursions?
We absolutely can! Included in our standard offer is the villa experience, so everything that evolves the villa and the service delivered there. Part of that service is our concierge assistance, who can definitely arrange airport transfers (or boat transfers if the villa is on a secluded island), local excursions, guided tours, adventure expeditions, dog sledding, and so forth. That is what we love to do, arrange the best possible way to experience the Nordics!
What can the traveler expect arriving at the villa?
When arriving at the villa, your personal villa manager will be awaiting you. You will start your holiday with a glass of bubbles (or a non-alcoholic beverage, of course, whichever suits you the best). The personal villa manager will assist with your luggage, give you a tour through the property, and go through some of the specifics of the stay.
Services that can be enjoyed;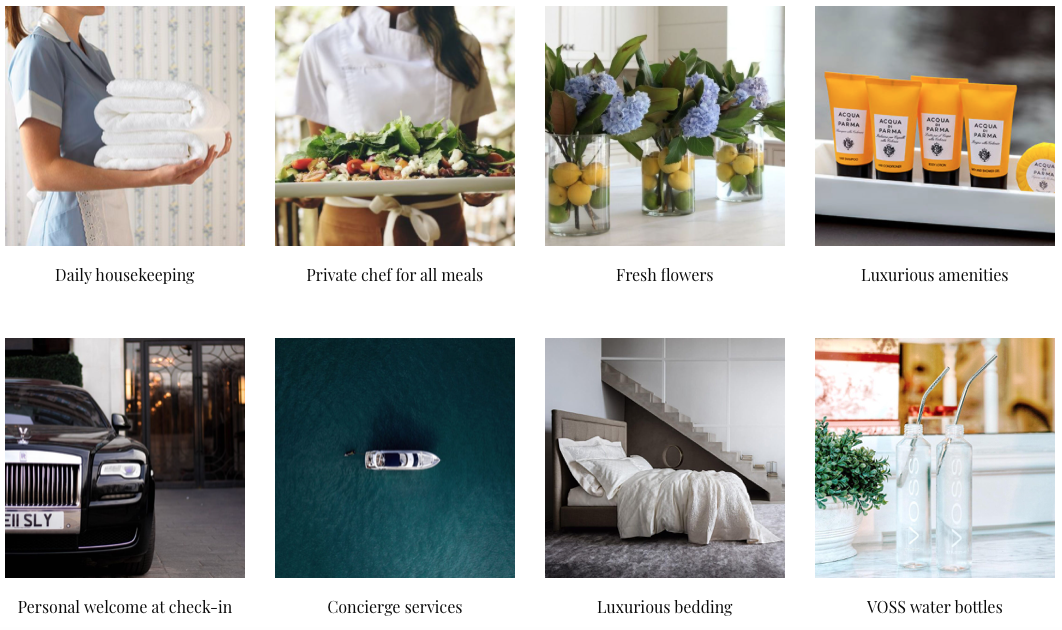 What can the villa manager assist with?
So the idea of the personal villa manager is basically to have someone 100% focused and dedicated on that specific holiday. The villa manager is there to arrange any concierge related aspects. They will assist if anything happens at the villa, assist with restaurant bookings, transport, tips & tricks on the local area. They are there to provide that full-circle dedicated service and knowledge of the local area for the guests.
Who would find your service of value, who should book a stay with you?
I would say family travel and adventure travel seekers. People that enjoy a certain level of service during their holiday. People that are used to approaching the concierge desk at a hotel, people that enjoy culinary trips, and people that are looking to experience a destination rather than just the property they are visiting.
Do you offer villas for different sizes of travel parties? From couples to larger groups?
Absolutely, in our villa offering, you will see that we have properties with 16 bedrooms but also smaller unique properties with just 2 or 3 bedrooms. We have places that would be a great fit for smaller conferences, a launch weekend for a company, an incentive trip, or perhaps even as a wedding destination. At the same time, we have some truly exceptional properties, like our Villa Refleksjon in Norway, which hosts a maximum of 4 guests but is extraordinary in its design.
For travelers wanting this to be a private and secluded vacation, what kind of measurements do you take for them to get full privacy?
We rent out all our villas in its entirety. The guests will only have to meet Scandinavian Hospitality employees. Some villas are extremely secluded and will provide the feeling of being on a private island or a small private hideaway. Others might have neighboring houses but are still secluded in its own way. Of course, the privacy of our guests is a top priority, we will never disclose any information of our guests to others, and the service providers we work with respect the high profiles of the guests we have.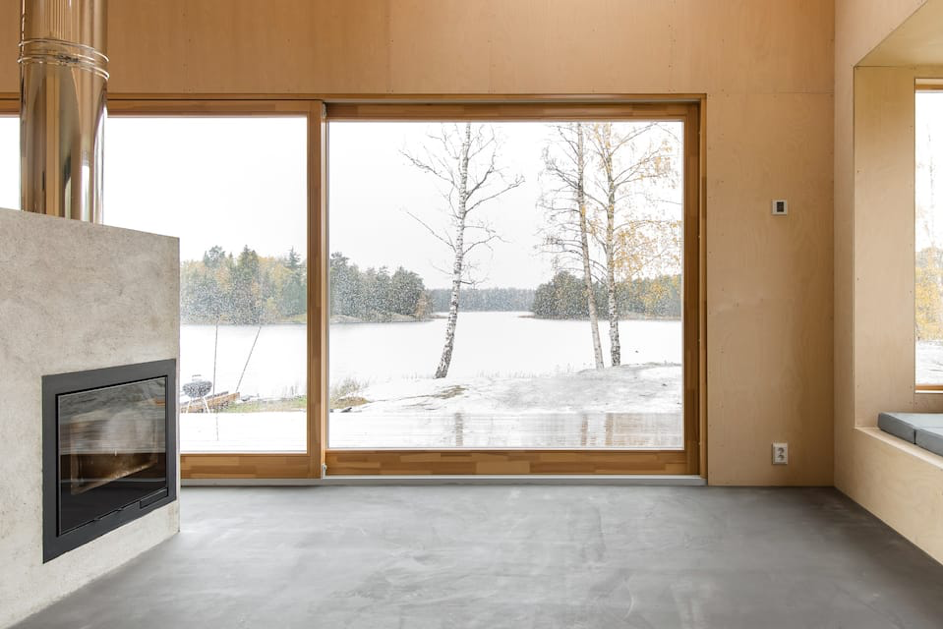 Today you offer about 30 villas, with the ambition to have about 100 villas in your portfolio by the end of 2021. Where will you grow geographically?
We will keep our focus on the Nordic region and are currently working on expanding into Iceland as well. Our focus is to grow to 100 villas in a year. To do that, we will scale the 10 of the best destinations in the Nordics, with 10 villas in each destination.
What are the 10 destinations that you will be focusing on in 2021?
The final destinations will be researched and investigated throughout the coming year, where we will learn from our current presence and see which areas work best. It will be mostly destinations where adventurous activities or nature activities are close by so we can organize a full package holiday. For example, the fjords and area around Bergen, Norway, the Stockholm archipelago, the greater area of Copenhagen, and its surrounding coastline in Denmark, the north part of Finland around Rovaniemi, are a few examples of locations that we know we want to focus on.
What is the long term vision for Scandinavian Hospitality?
To change the way of luxury travel to the Nordics and become the most obvious choice of luxury travel to discover all of the Nordics and all the beauty it has to offer.
Anything else you want us to know about Scandinavian Hospitality?
Our vision is as simple as: "Creating extraordinary experiences in the Nordics for the luxury traveler." Everything we do surrounds this vision and is done from that perspective. We're here to help you with your trip to the Nordics, even if you are not sure exactly where to go yet. Reach out to us, and one of our travel specialists will get back to you as soon as possible.
I want to thank Simone for letting us in behind the scene when it comes to Scandinavian Hospitality, and for sharing their vision. Luxury Travel in Scandinavia is evolving, and I am looking forward to following the progress. If you are interested in more information about Scandinavian Hospitality or their villas, please leave a comment below or send me a message.
Just want to let you know; some of my posts might contain affiliate links. If you buy something through those links, it will not cost you a penny more, but I might earn a commission. That will allow for this site to keep going. Thanks!