Nordiva Tours offers travel experiences around the Nordic countries, along with the Baltics, since 2014. Everything from guided walking tours to Yacht experiences. Don't want to travel, enjoy Oslo on a virtual tour from the comfort of your own home. Your personal guide will show you around the city, and you will have plenty of opportunities to ask questions. Here you can learn more about Nordiva Tours and what they offer.
Nordiva Tours
Can you please tell us how Nordiva Tours got started?
In 2014 two small travel service companies decided to join forces and establish Nordiva Tours.
Who are the people behind the brand Nordiva Tours, and what kind of expertise do they bring?
Everyone in our team has several degrees. Among them are historical, sociological, and musical, as well as courses and education for guides. We rely on over twenty-five years of experience in the travel industry and have invaluable expertise in adjacent fields.
What's the one thing that makes Nordiva Tours stand out from other tour companies in Scandinavia?
The decision-making and workflow in the company are flexible and straightforward. We spend a lot of time exploring more attractions beyond well-known and suggest something special to our customers at no extra cost. We believe that customization is the key.
As a DMC (Destination Management Company) do you still host your own original tours?
We offer original private guided tours in big cities and ready-to-go itineraries.
Nordiva Tours Destinations and Products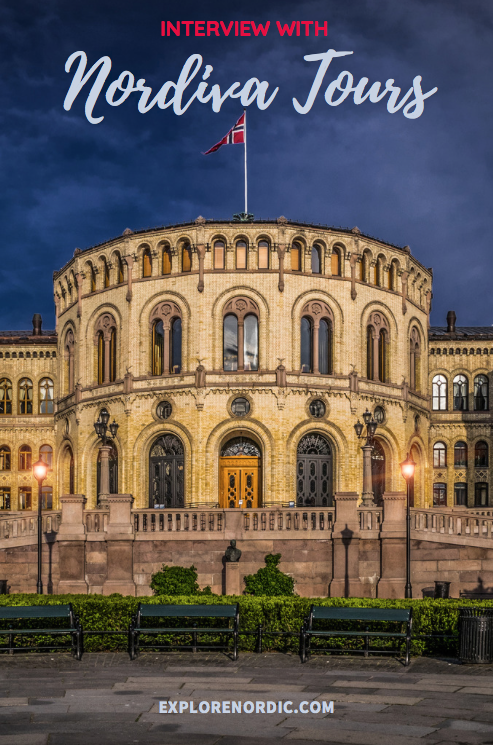 In what cities do you operate?
We operate pretty much everywhere in Northern Europe, including Scandinavia, Baltic countries, Finland and Iceland.
What kind of tours/products do you offer?
We offer guided walking and sightseeing tours, transport services for individuals and groups. Our company works with the local yacht owners so that we can provide private yacht service. We book other tour operators' tours and activities for our customers at competitive prices when asked.
Please tell us about the guides that work for you. What are their requirements?
In Scandinavia, each certified guide has its own company.  We meet each guide to finding out if our principles of work coincide. Guides should have extensive local knowledge but also be great storytellers. They have to listen to the client and make the right decisions in sometimes non-standard situations.
Our guides' expectations are pretty simple: good organization, prompt payments, and as much as possible information about the upcoming sessions.
What group sizes do you offer on your tours?
Groups of one to fifteen people are most optimal for walking tours. When the group is compact, the guide can see everyone, and there is no danger of anyone falling behind the group. The guide can pay attention to everyone and answer everyone's questions.
But in practice, there are often groups of more than 15 people. Moreover, the technical capabilities have grown, and almost every group is provided with headphones, making it possible to hear the guide at a great distance. Tourists don't have to be around all the time; they can often lag taking photos.
If orders for excursions came from corporations, our guides sometimes had to work with huge groups of 50-60 people. But we always recommend that such customers make groups of 25-30 people maximum, and book two guides.
Please tell us about your private tours. If the traveler has specific requests, for example, a place to visit, can you customize that for them?
We can optimize all excursions, all tours for the client with specific requests. We had to work with tourists from the United States who wanted to visit the places where their ancestors came from, who moved to the United States from Norway at the end of the 19th century, groups from Israel and India, following stringent food rules. A group of female tourists from Saudi Arabia needed a female guide and a female bus driver. There were children's groups with their specifics, people with limited mobility.
Who are the Nordiva Tours for?
We are happy to provide our service to any traveler that is interested in our destinations.
Virtual Walking Tour of Oslo 
Nordiva Tours is now also offering a virtual tour of Oslo. When a traveler wants to do this Oslo tour from the comfort of their home. How does that work?
Clients from the USA can book the virtual experience on Amazon Explore. It is a new, one-to-one service. The customer can book a session at any convenient time and meet people from many destinations. The guides (Amazon calls them hosts) can hear but not see the customer, so our clients don't need to dress up. The customer can book whatever she or he wants: a walking tour, a cooking class, a workshop, a shopping tour in a local shop.
Non-USA residents can book a virtual walking tour directly. Our guides will send an invitation link to Zoom. Unlike Amazon Explore, direct booking is an excellent choice for groups or families.
What kind of sights can the virtual traveler expect to see from Oslo?
Today we offer several walking routes in Oslo center and a visit to the Vigeland Outdoor Sculpture Park. We expand our virtual service to other locations, like UNESCO site Bryggen in Bergen and Viking Valley in Gudvangen.
Can I ask my tour guide questions and interact with him or her?
Of course. Guides lead sessions in a very personal, conversational style, nothing like a lecture.
How many other people will be on the same tour?
Amazon Explore is one-to-one, while Zoom direct booking can handle groups of up to 100 people at once. We never tried that many. The biggest group was around 20 people.
How long is the virtual tour?
It depends on the subject. A sightseeing tour can take an hour, a comfortable shopping experience is 45 min, but we found that 30 min micro sightseeing experiences sell very good.
Can I do the tour from my laptop or computer? Will it work to join from a phone or tablet?
Customers have to use their laptops or desktops to book the Amazon Explore experience. Zoom is more flexible; you can watch from any device that has the app preinstalled.
Please tell us about the virtual tour guides that work with you.
We have a couple of professionals and students from historical faculty at the University of Oslo. They all undergo pretty intense coaching.
If a traveler has a specific request, will you customize a tour for them?
Everything is possible if given enough time. We must test the connectivity of any new location and make a plan of activity.
Looking at the Scandinavian Capitals and the Lapland area, here are some destination-specific questions.
Copenhagen Tours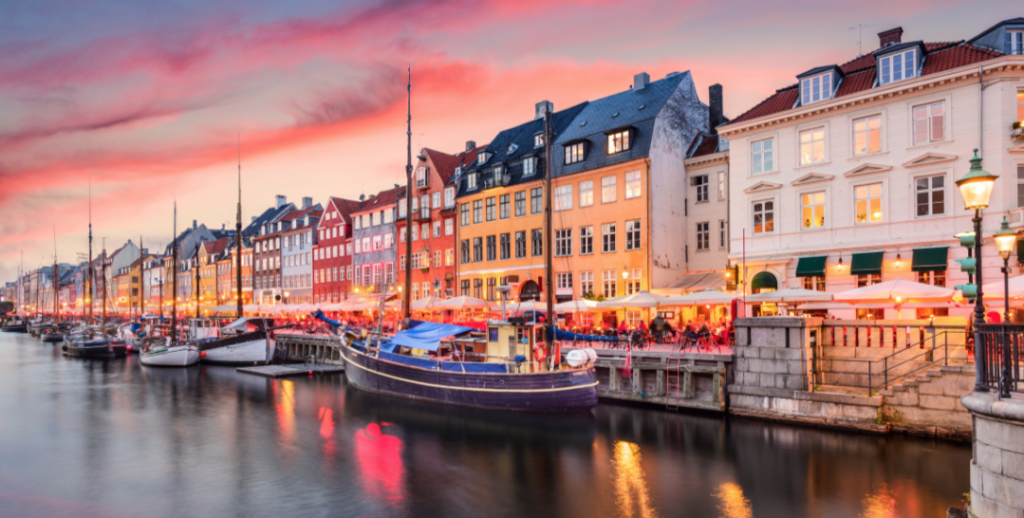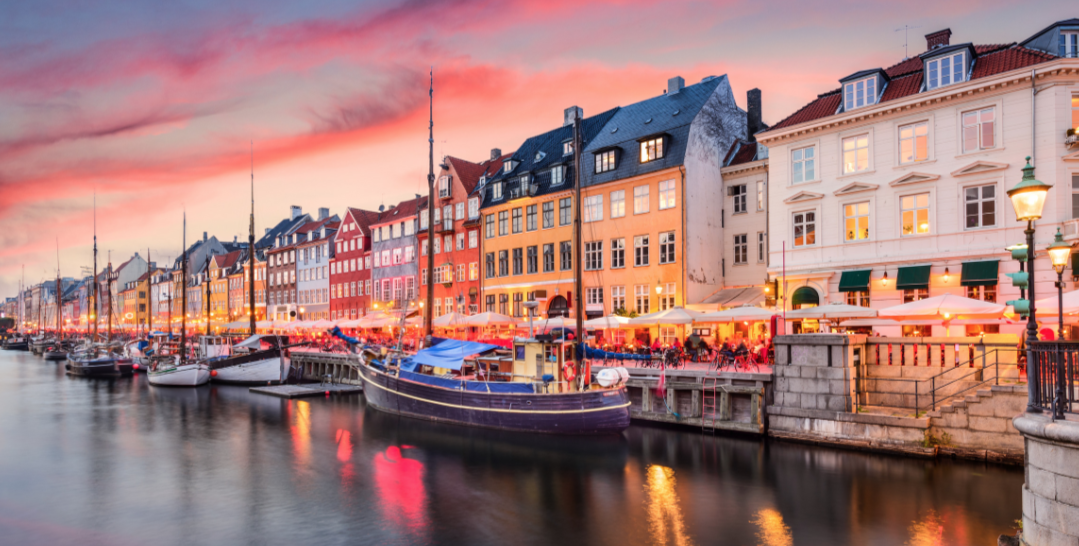 What kind of tours do you offer in Copenhagen?
We offer sightseeing tours with and without transport in cooperation with local guides.
What's the most popular tour?
The 2 or 3 hours walking tours are popular, probably because of the price.
What's your most unique or different tour in Copenhagen?
We used to have a food tour for small groups, but some of the establishments are permanently closed now, so I am unsure about future availability.
Stockholm Tours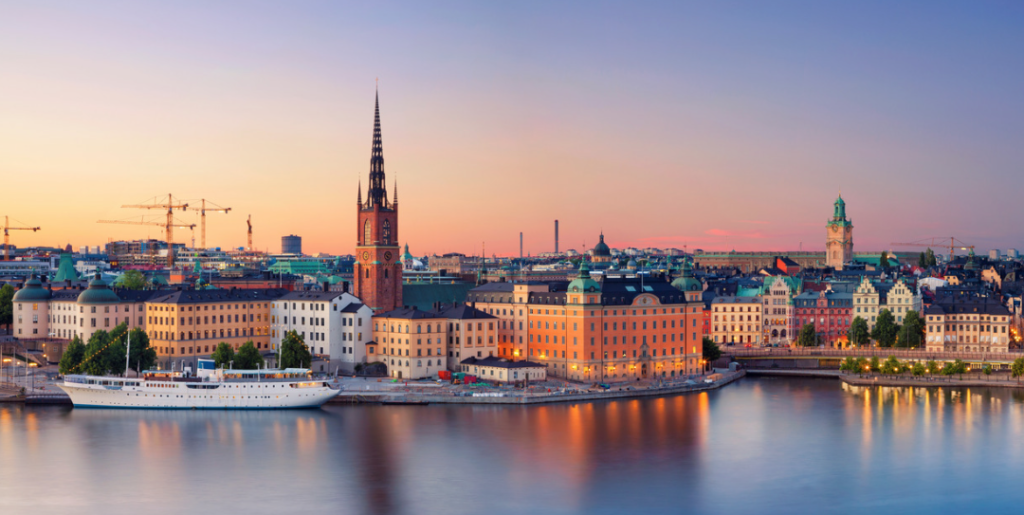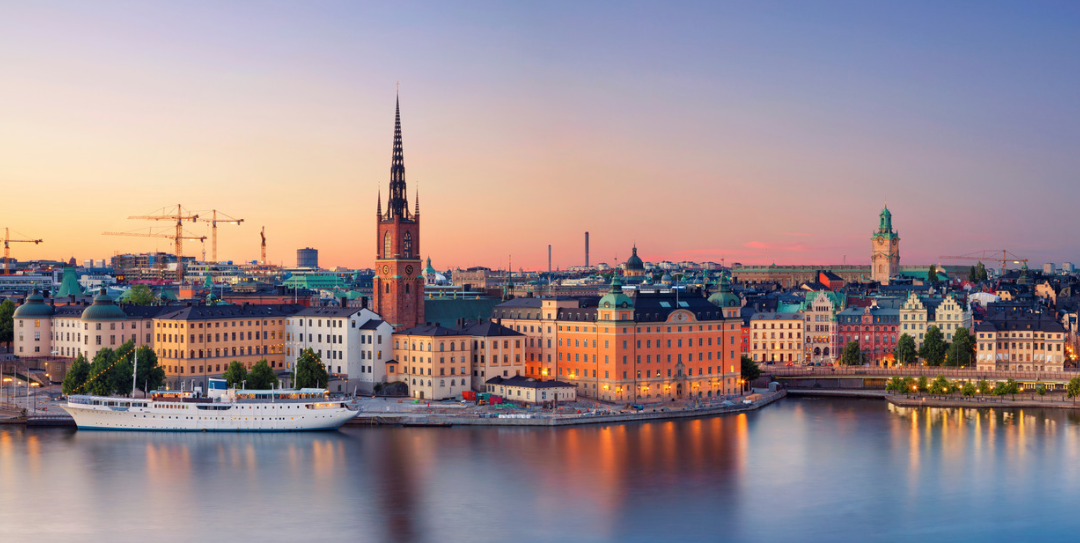 What kind of tours do you offer in Stockholm?
We cooperate with local guides and transport companies to book sightseeing tours for our clients. Stockholm can offer many activities like channel cruising, excellent museums, balloon tours, and water activities.
What's the most popular tour?
Old City sightseeing tour is the most popular walking tour. Viking sites outside Stockholm are an excellent choice for groups that can book many guided services and transport hours.
What's your most unique or different tour in Stockholm?
Stockholm Shopoholic, the name speaks for itself. Again, no idea how it will be after the opening.
Oslo Tours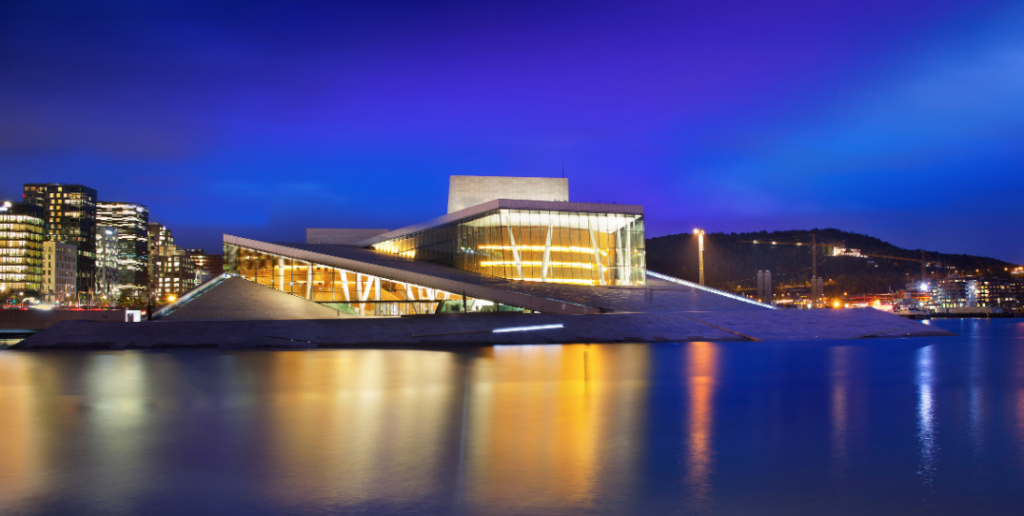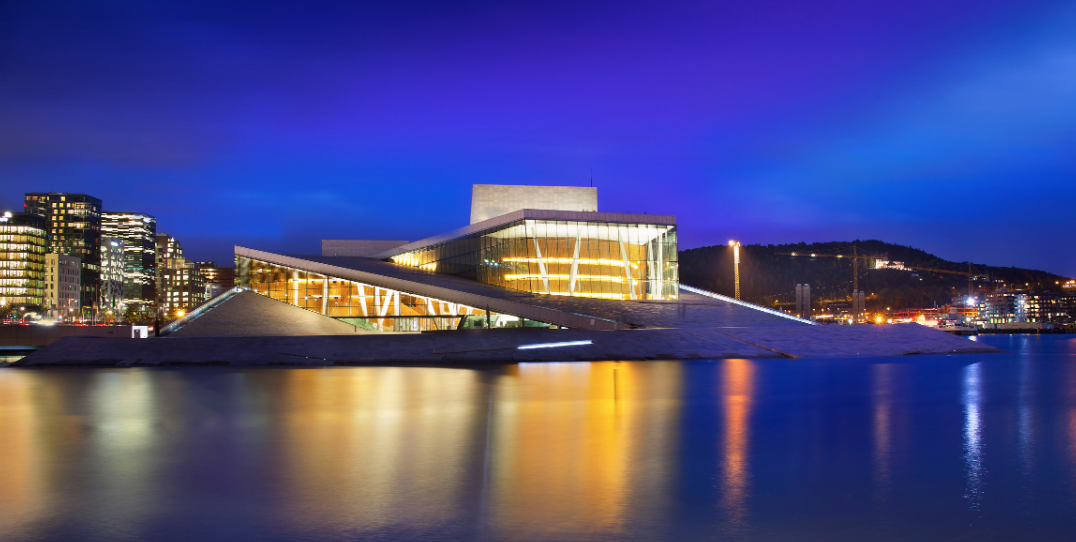 What kind of tours do you offer in Oslo?
We offer a range of sightseeing tours: walking, sightseeing coach (or car), museum visits, food tours, half-day, and full-day tours to other locations around Oslo, thematic and custom tours.
What's the most popular tour?
Myth and Legends of Oslo is a top-rated tour; another one is Oslo Highlights (2 or 3 hours) walking tour.
What's your most unique or different tour in Oslo?
Visit to the Ice Bar, sightseeing on a yacht.
Lapland Tours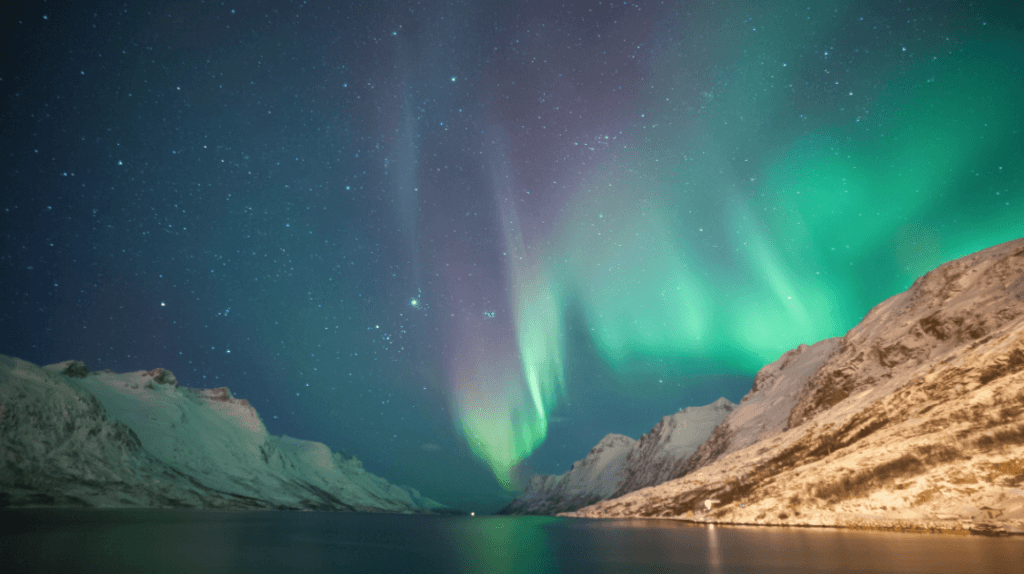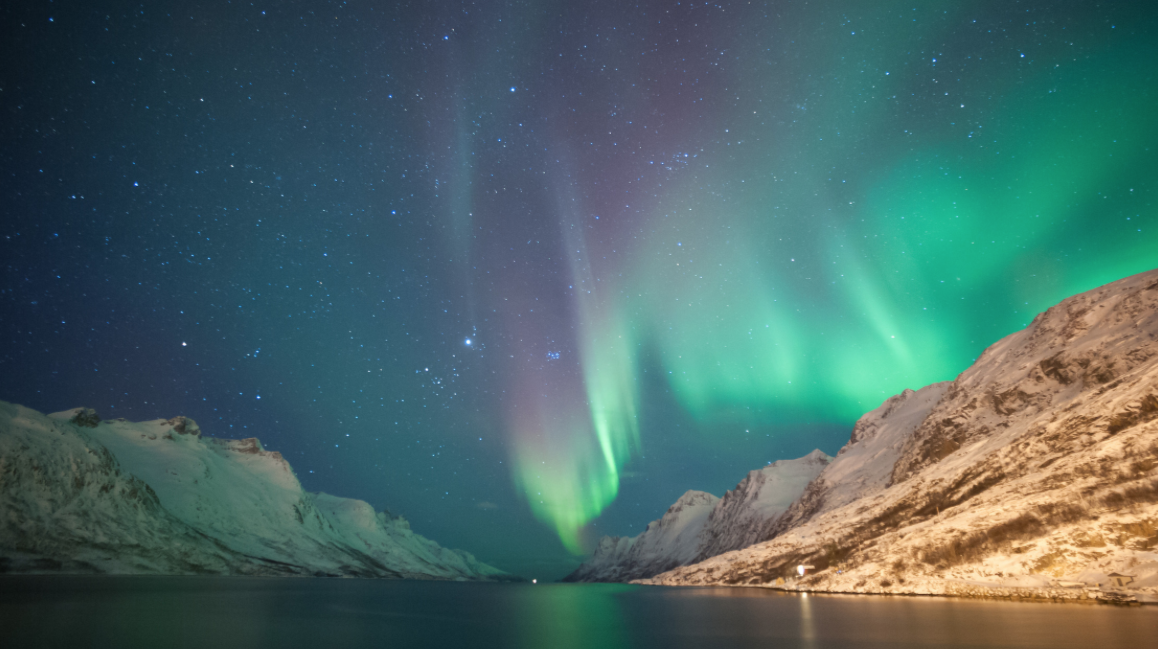 What kind of tours do you offer in Northern Scandinavia?
We work with Kiruna – Abisko in Sweden and Rovaniemi – Ivalo in Finland, but our real passion is Tromsø and Finnmark because we lived in Tromsø for 10 years. All winter activities providers are our good colleagues and suppliers.
What's the most popular tour?
Northern Lights in Tromsø and Santa Claus Village in Rovaniemi
What's your most unique or different tour in Lapland?
It s a tough question. All winter activities are unique and different.
Feel free to share a review or story from a happy customer.
A review from Viator:

Amazon Explore review:

What does the future hold for Nordiva Tours?
We plan to create more exciting virtual experiences while waiting for our in-person customers to travel again.
For the travelers out there ready to do a virtual Nordiva tour right now, what tips and advice can you give them for the best experience?
Have enough time and some patience. The streaming quality depends a lot on the customers' internet speed, so be sure that it is a minimum 5Mb/sec. I would recommend as large a display as possible; you can miss many details watching it on the phone screen.
Thank you for taking the time to share more about Nordiva Tours and the products you offer. If you are interested in a Scandinavian city tour, or 
If you have any questions about Nordiva Tours please leave a comment below and we will get back with you as soon as possible.
Just want to let you know; some of my posts might contain affiliate links. If you buy something through those links, it will not cost you a penny more, but I might earn a commission. That will allow for this site to keep going. Thanks!