I had the honor to do a virtual interview with the founder of Ourway, Natalie. Since 2011 Ourway offer many different city tours in the Scandinavian capitals Stockholm, Copenhagen, and Oslo. What started with two friends has turned into a family business, Ourway guided tours in Scandinavia. Entertaining, educating, and leaving visitors with that special feeling of Scandinavia.
Spending time with one of the Ourway-guides you spend time with a local. You get the opportunity to ask questions and get to know not only the city highlights but the back streets and spots that the Scandinavians themselves enjoy.
Can you please tell us how Ourway got started?
The company started in Stockholm in 2011, by myself and another city guide. At the time, there weren't too many companies around offering public tours of the city. We wanted to make Stockholm easily accessible for tourists, starting with the international market, later we also added tours for the local travelers.
The focus was and is on providing knowledge in an entertaining way. Our guests are on holiday they want to learn and have fun at the same time. Our guides are great at understanding and communicate this based on the guest.
We also want to leave our travelers with a special feeling that they can take with them and cherish for a long time.
Who are the people behind the brand Ourway?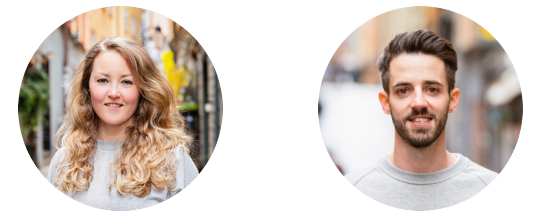 Today, almost ten years later, it's a family-run company, my brother Christoper and I Natalie run Ourway. We complement each other very well.
Right now, I'm on maternity leave, but I do most of the customer service, training guides, and those parts of the business. Christopher is doing business development, the website, processes, finances, and so on.
As a family business, we value and know the importance of family. We want the family feeling to run through the company. This is important when it comes to both the people that we work with and our guests. We want our guests to feel comfortable to ask questions and provide them a chance to hanging out with a local.
What's the one thing that makes Ourway tours stand out from other tours in Scandinavia?
Unique for us is that our guides are employed and trained by us. We also have quite a few tour guides with different interests to choose between, allowing us to match the right tour guide with the visitor's interest or needs.
We can also provide the same high level of tours in the Scandinavian capitals, Stockholm, Copenhagen, and Oslo. Our guides are specialists on their destination, engaging, knowledgeable, and entertaining.
In what cities do you operate Ourway Guided Tours?
Currently, we operate in Stockholm, Copenhagen, and Oslo with surroundings. We started in Stockholm, where we have our headquarter. People were happy with our tours in Stockholm and requested them in Oslo and Copenhagen, so we added those cities in 2016.
If you have a specific request of other Scandinavian destinations, we will most likely be able to accommodate that, but that is something to discuss.
What kind of tours/products do you offer in Copenhagen, Stockholm, and Oslo?
We have walking tours, bike tours, Segway tours in Stockholm, driving tours by bus or private car, depending on the group size. We also do transfers and other types of excursions.
Partner tours are also something that we offer. We work with a Segway company in Copenhagen. Hey Captain, that does boat tours in Copenhagen and some food tour companies.
Depending on what the traveler is looking for, we offer private and public tours. The private tours can be customized after the guest's request.
The walking and biking tours are usually between 1 ½ – 3 hours, with 2 hours being the ideal length for most guests. The driving tours usually last, from 3-hours up to a full-day.
Please tell us about the guides that work for you. What are their requirements?
We work with a mix of people. Some of them are already qualified guides, some of them we train ourselves. We look at the person and how they communicate. Who the person is, is more important than the current knowledge.
As long as they are willing to learn, we can train a great person to become a great guide. We are looking at their personality, interests, language skills, and willingness to learn. We have guides from all walks of life, teachers, retires, and students.
What group sizes do you offer on your public city tours?
On our public tours, we have a maximum of 16 people on the walking tours, 12 people maximum on the bike tours, and 8 people on Segway tours. Unless peak season, the groups are often smaller than the suggestion.
We also do private tours and customize them after your request.
Do you offer tours all year round?
Yes, we do offer tours all year round. Private tours can be scheduled at any time, any day of the week. Public tours run daily from May to September, with extra ones added during the peak season of July and August. For the rest of the year, we offer public tours during the weekend.
Who are the Ourway tours for?
We do both public and private tours to be able to offer them to anyone. If keeping the price low is what you are looking for, the public tours might suit you the best. If you want something customized or more high-end, we offer private tours.
Students, families, retirees, Scandinavians, Americans, Europeans, and people from all over the world looking for a city-break, enjoy our tours.
Lately, we have seen a lot of family travels from babies to grandparents. We also provide guides for larger groups.
Visitors looking for interest-based tours like food tours, old town tours, design and architecture tours, also enjoy what we offer. People that are curious and have questions are ideal customers.
COPENHAGEN TOURS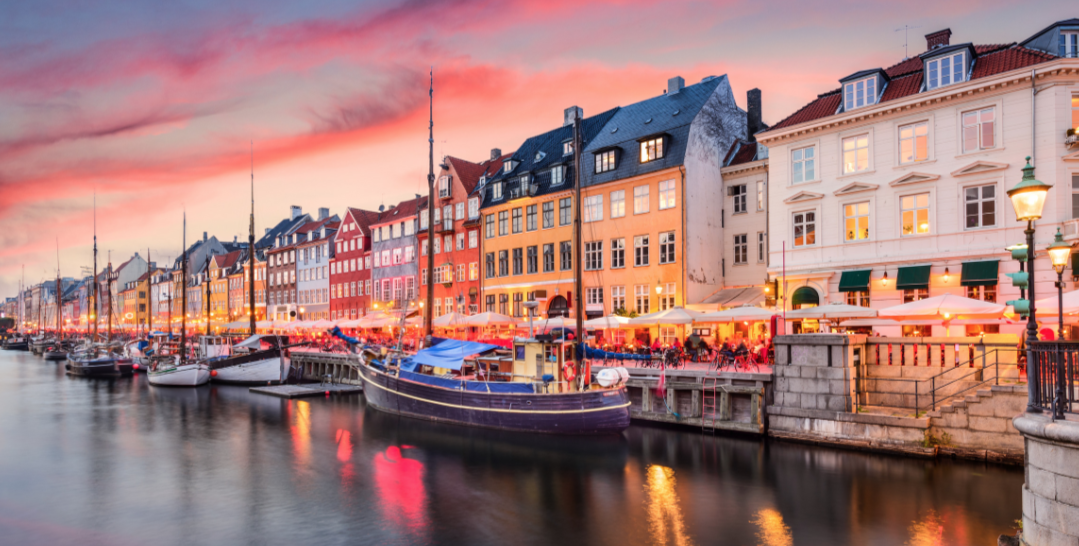 What can the visitor expect to see on the Copenhagen tours?
In general, each city deserves a proper introduction with the history behind it, delivered entertainingly, and that is what you can expect with our city introduction tours.
On the Copenhagen city walk, you will see the highlights. We visit places like City Hall, the Round Tower, and Nyhavn. The main sites combined with fun facts and behind the scenes gems. Places that you would most likely miss if you did not join us on this tour.
Our most popular tour is the Copenhagen Old town walk combined with the city walk. On this tour, you will enjoy the highlights of Copenhagen.
What're your most unique or different tours in Copenhagen?
I would say the Cultural Christianhavn tour. It takes you away from the city center and allows you to see another part of Copenhagen. People walk away very happy, having seen a completely different part of town. The tour ends at Christiania, which you can explore on your own.
Multiculture Norrebro is another unique tour of a different part of Copenhagen. The place you want to go back to, but you didn't even know that it was there. The Norrebro neighborhood is a hip, cool area offering street art, an interesting cemetery, a great place that deserves a visit.
The best thing is that these areas are close to the city center and easy to access.
Some Ourway Copenhagen Tours:
STOCKHOLM TOURS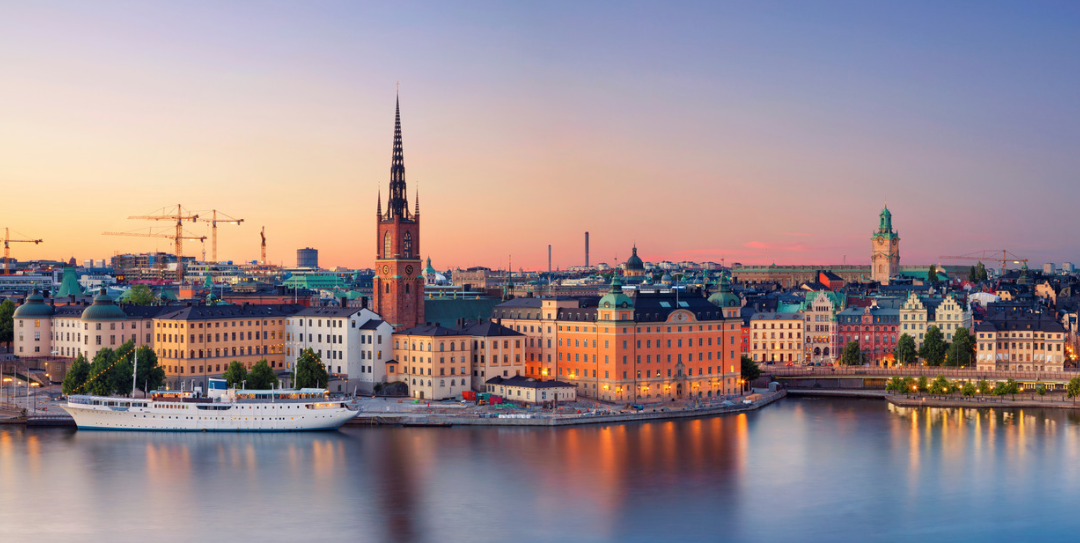 What's your most popular Stockholm tour
The Stockholm must-see tour is a popular one since we go to the Vasa museum. Not much beat the Vasa museum. It doesn't matter how many times you have been there, it's a great experience. Walking in seeing the ship, we can hear the wow's from the visitors.
On this tour, we spend about an hour walking through the old town. You will see the Royal Castle, St George and the dragon, narrow alleys and more. From there, we take the ferry over to the Vasa museum. We spend about half an hour together at the museum. Feel free to explore on your own when the tour is over.
This tour is available at 10.00 am Ending at Djurgarden, you have many different options to continue your day.
What's your most unique or different tour in Stockholm?
Our Segway tours. It's a different kind of transport. People really seem to enjoy them. We offer three Segway tours, with a focus on Djurgården, Södermalm, and the city center.
Djurgården Segway tour is a popular one, where you see more of Djurgården, the parks and gardens. We also show you some of the places we enjoy hanging out.
Some Ourway Stockholm Tours:
OSLO TOURS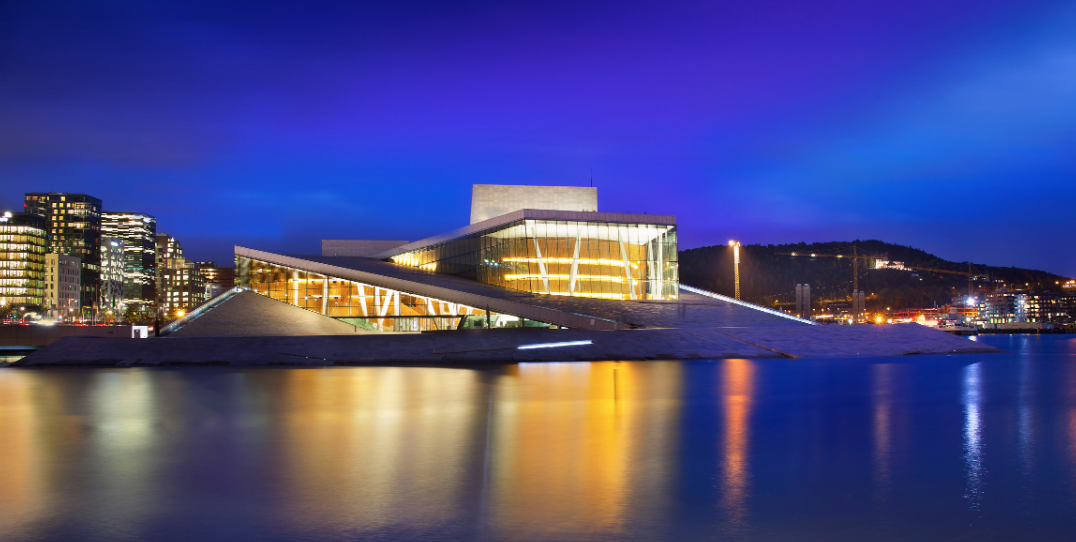 What's the most popular tour in Oslo?
The Oslo city walk tour, an introduction to the city, is the most popular one. You will see Akershus Fortress, the Royal Palace, the Opera House, the Parlament, and the city center. Oslo is so small it is easy to see a lot in a short amount of time.
What's your most unique or different tour in Oslo?
The Hipstoric Grünerløkka tour, which takes you to the Grünerløkka neighborhood, is a popular one. It's a part of Oslo that you would probably not explore on your own. My favorite moment is the walk through the cemetery where Munch and some of his friends are buried. It shows a different side and part of Oslo. The area is historical but contemporary, a popular colorful part of town that's fun to explore.
In general, like the other Scandinavian capitals, Oslo has plenty of green areas, a waterfront setting, beautiful architecture, and interesting history. A very cool city!
Some Ourway Oslo Tours:
Do you still offer tours during COVID times? How have you adjusted to the situation, and what measurements are you taking for your passengers to stay safe?
Yes, we still offer tours. During 2020 we have had the most activity in Stockholm and Copenhagen. Different destinations have different restrictions. We listen to each government and follow their recommendations. We stay updated and follow the guidelines implemented in each destination.
For example, we keep our groups small. Often kept to one or two different travel parties. Social distance is required, and we stay outside.
Now when a lot of people can't travel, do you do any virtual tours?
Yes, we have done a few by request. We had guests that had booked a live tour in Oslo, but they could not travel due to COVID. They have a family of all ages, spread across the US. The trip would be a way for them to come together and experience Scandinavia. Since they couldn't go, we did a virtual city tour in Oslo. They were so thankful for the opportunity and had a great time.
Family Zoom tour of Oslo!

Our family from all over the USA had the very best experience with Craig!

He was amazing.

Three generations of us were able to experience a private walking tour of Oslo "together".

We were supposed to travel to Norway on March 20, 2020, but the pandemic prevented our travel. Thanks to OURWay, we got to have two hours in Oslo. I can't recommend this tour higher.

Absolutely spectacular and I would definitely recommend this tour in person or on Zoom!!

Dawn
If you are interested in doing a virtual tour, please leave a comment below, and I will get in touch with you as soon as possible.
What are your personal favorite spots in Copenhagen, Oslo, and Stockholm?
Copenhagen – I have a thing for cemeteries, so the Assistance cemetery where HC Andersen is buried, is a favorite spot. It's huge, and if you go in the autumn when the trees change color, it is beautiful.
Oslo – along the river in the Grünerløkka neighborhood, it's a nice area.
Stockholm – Everts Taub's terrace because of the view. You see the islands Riddarholmen, Kugsholmen, Sodermalm, a beautiful spot with an amazing view.
What does the future hold for Ourway?
We expected 2020 to be our best year yet. We are still waiting for that to happen in the coming years. Right now, we navigate through these difficult times with a positive outlook on the future. We take the opportunity to look over our products, website development, and improving processes.
We are eventually looking to add more destinations. We want to cater to those who travel through the Nordic countries along with the Baltics. Helsinki and Reykjavik would be the natural choices to add next.
Thank you so much Natalie for sharing more about Ourway, the people behind it, your tours and what the future holds.
If you have any questions or want to get in touch please leave a comment below.
Just want to let you know; some of my posts might contain affiliate links. If you buy something through those links, it will not cost you a penny more, but I might earn a commission. That will allow for this site to keep going. Thanks!