Getting off the Zoom call with my tour guide Diana showing me around Oslo, I was full of new knowledge, inspiration, and joy. What a great experience the virtual tour of Oslo, Norway, is. 
Diana is a knowledgeable guide residing in Oslo. She walked me through some of the highlights in the Norwegian capital. We spent about an hour together, and in that time I saw the main street Karl Johan, the Parliament building, the Grand Hotel, University of Oslo, the Royal Palace and much more. I got a unique taste of Oslo with an entertaining and knowledgeable guide.
Entertaining Stories from Oslo
Diana shared many interesting stories throughout the tour. One of my favorite stories was about the famous painter Edvard Munch and the Grand Hotel Café. Edvard Much, maybe, most famous for his painting The Scream, reside in Oslo. It was here Munch exchanged one of his paintings for 100 meals at the Grand Hotel Cafe. That painting is for sure worth a whole lot more than 100 meals today. Make sure to ask Diana to share that story with you.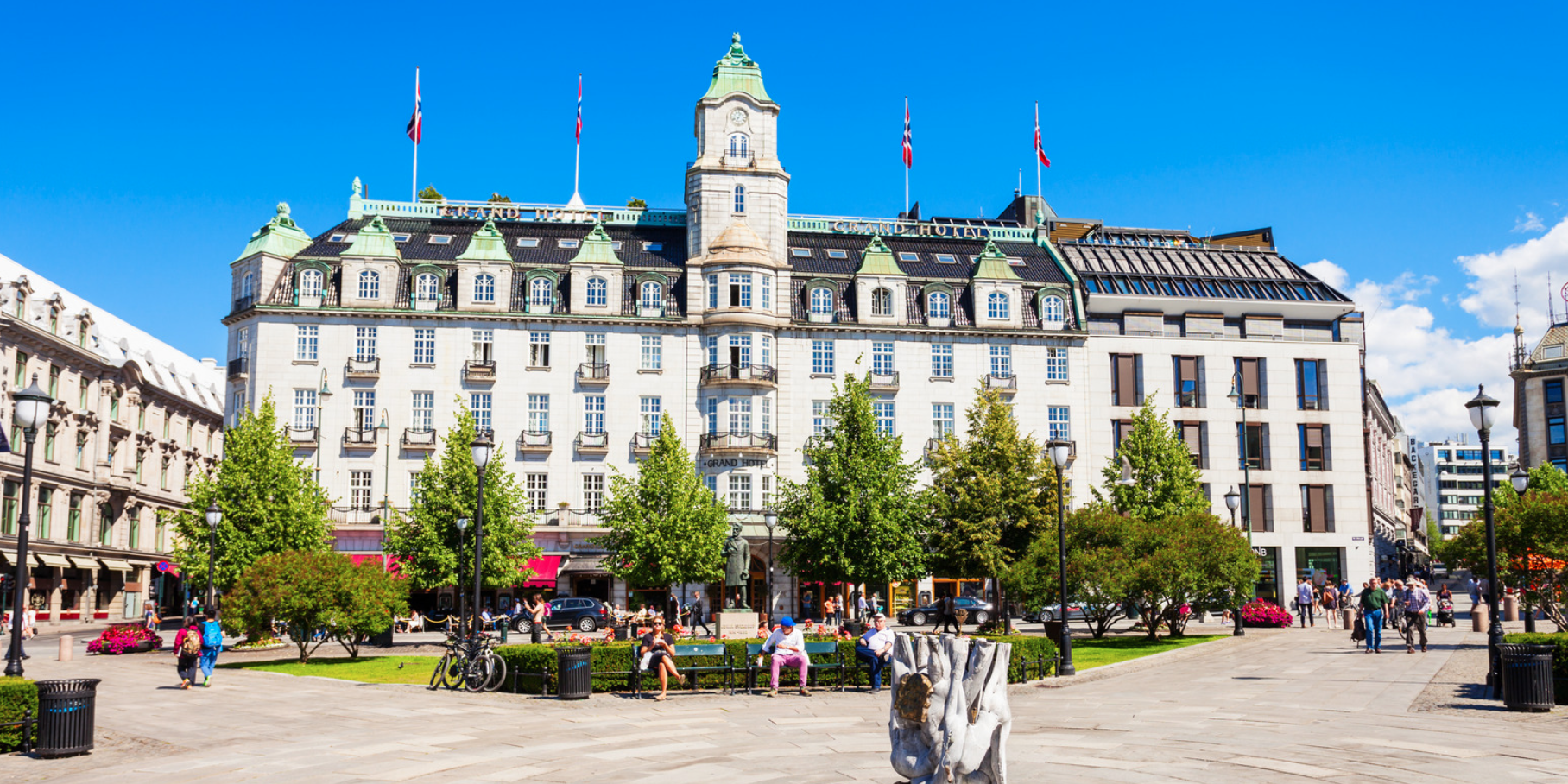 Another interesting story that Diana share is about the lion statues outside the Parliament building. A fascinating story not only about the lion statues themselves but the creators behind the statues. Diana shared the stories in a very informative but enthusiastic way, which made it very entertaining.
Interactive Way of Touring Oslo
Throughout the Oslo walk, it's also fun to wave and say hi to some of the people walking past on the shopping street Karl Johan. Although, Diana and the pedestrians do not see you if you do this through Amazon Explore.
The virtual tour is streamed live in real-time. So throughout the whole experience, you can ask Diana questions, and she will be happy to answer them for you. It is a very interactive way to explore Oslo. 
During the tour, you can take pictures of everything you see and experience on your virtual tour.
Virtual Tour of Oslo – Options with Nordiva Tours and Diana
The tour I got to enjoy virtually, Doorway to Norway, is about an hour long. If you would like a longer and more in-depth tour of Oslo, that can be arranged as well. Please, book that ahead of time so that Diana can plan out the tour for you accordingly. 
Virtual Tour Options in Oslo;
Doorway to Norway: A virtual walking tour of Oslo's highlights


Tour of the Vigeland Outdoor Sculpture Park

Kvadraturen: a virtual walking tour in the historical part of Oslo

Norwegian Shopping Tour – if you want to shop 
Contact us for special requests in Oslo and around Norway. With enough time, most inquiries, and arrangements, can be taken care of. 
Virtual Shopping
In addition to the tour, you can also do some shopping. Diana will show you around one of the shops in Oslo, where you have the opportunity to shop for Norwegian items. Gifts and souvenirs, knitwear and Norwegian clothing, Viking-related items, handmade jewelry, and more are available. 
After your shopping spree, you will get charged through Amazon, and your goods will ship to you. It's easy, entertaining and a very convenient way of shopping. If you are looking for unique, authentic Norwegian items, this is a great way to shop,
Good to Know – Oslo Virtual Tours with Nordiva Tours and Diana
For the best experience, live stream on your laptop or desktop.

For best result use high-speed internet.

You will need a microphone/speaker, which most computers and laptops have built-in. 

When booking the tour with Nordiva, you can request Diana, as your tour guide.  
What to Do if There are Technical Issues
It doesn't happen often, but when technology is involved, there can sometimes be an issue. Your guide will try to solve it for you right there and then, and in most cases, this will take care of it. 
My Virtual Experience – Would I recommend it?
We started out having some smaller technical issues, but as soon as that was resolved, I had a wonderful experience enjoying Oslo with Diana as my guide. She was showing me around the city, sharing stories, and answered all my questions willingly. She was very knowledgeable, a great storyteller, and very easygoing. I enjoyed the one-on-one experience, seeing the highlights, and asking questions. Interacting with both the guide and the Norwegians around was fun and educational. Overall it was a great experience. But don't only take my word for it. Here are a couple of other reviews;
Positive
One-on-one experience

See the highlights of Oslo

Interact with your guide and ask questions

Shop Norwegian items

Explore from the comfort of your own home
Negative
We initially did have some technical issues, but that got solved pretty quickly.

If you are in the USA, you will have a time change of 6 hours. Your tour will most likely be early morning.
Why Do a Virtual Tour of Oslo?
There are many reasons why you would want to do a virtual tour of Oslo. With the current situation of the pandemic, a virtual tour is a way to explore.
There can, of course, be other reasons for not traveling. Having the opportunity to learn more about the Norwegian capital, its people, and stories first-hand from an expert is possible due to the technology of today. We live in a time where the possibilities are endless. From the comfort of your own home, you can learn from an expert, enjoy the highlights of Oslo, and take in the atmosphere in real-time. This is also a perfect way of getting a taste of Oslo if you are planning a trip there in the future. Start dreaming and planning your Scandinavian trip with one of these virtual tours.
Until we can travel in person again, this is the best way to explore Oslo first-hand. 
Virtual Tour of Oslo – Your Guide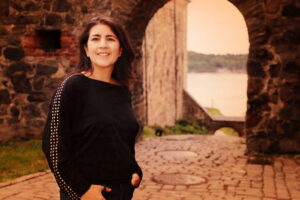 Diana has been guiding for 16 years, all around Norway. All though she resides in Oslo, she is licensed to guide around the country.
She has guiding experience from Haddeland glassverk, Bergen, Stavanger, Lillehamer, Geiranger, Flåm, Stalheim, Voss, Kristiandsand, Ålesund, Lofoten, Tromsø, Trondheim, and a lot of other small cities and towns around Norway.
Diana Instagram; Oslo4me
Would you be interested in doing a virtual tour of Oslo, Norway? Maybe you would want to tour one of the other Scandinavian cities? Feel free to share in the comment section below,
Just want to let you know; some of my posts might contain affiliate links. If you buy something through those links, it will not cost you a penny more, but I might earn a commission. That will allow for this site to keep going. Thanks!