Are you traveling to Sweden? Maybe, you are looking for places to visit or fun things to do? Or maybe, you are looking for some Sweden travel advice in general? If you want to plan the best, and most memorable vacation possible, you are in the right place.
Since living in the US, but born and raised in Sweden, I have gotten a new appreciation for my home country. Maybe you have Scandinavian heritage and can relate, or you might have a genuine interest in traveling, and Sweden is on your list of countries to visit. 
Going back to visit Sweden every summer, along with working as a tour operator focused on the Scandinavian countries, I've planned plenty of trips to Sweden. Since travel planning can be kind of stressful, (Believe me, I've had my share of travel failures throughout the years, but that's for another article.) I thought it would be helpful to put together a Sweden travel advice guide for you. We'll talk about places to visit, things to do, where to stay, how to budget for a trip to Sweden, and more. 
Traveling + the Nordic countries are my passion. So, just to let you know from the beginning, if you read through this and have questions, don't hesitate to contact me. You can reach me at veronica @ "this website name". com or leave a comment below, and I will be in touch.
Let's dive into it.
Sweden at a Glance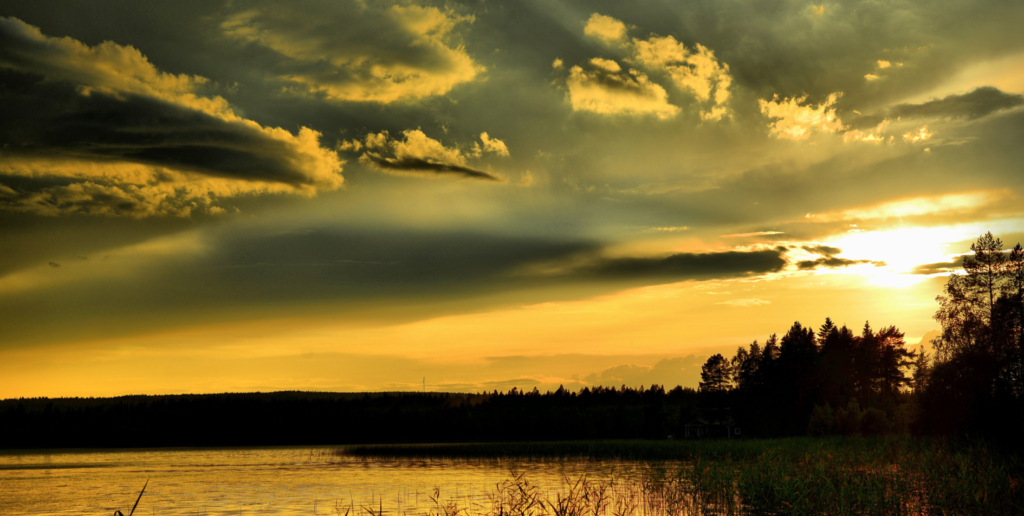 Sweden, a country with almost 100,000 lakes, has a vibrant capital, endless castles, and friendly people. The capital Stockholm has a beautiful archipelago, interesting art around the city, and a colorful old town. There is so much more thought to this country. 
Born and raised in the south part of Sweden, Scania, I might be partial to the beauty Sweden offers. To me, Sweden stands for Sunday hikes around a small lake, with family. "Fika" meaning coffee, and a cookie or "winerbröd" at the local cafe with an old friend. Let us not forget dancing around the midsummer pole on midsummer Eve after making flower headbands with the kids.
Living in the US has given me a new appreciation for "fika", "the right to roam", and the mix of natural beauty and fun activities that Sweden offers.
What's on your list of things to try when visiting Sweden?
The experiences that this long and narrow country offers are endless. Open fields, apple orchids, and beautiful sandy beaches in the south. Northern lights, Sami culture, and ice castles in the north – Sweden has something for everybody!
One of the most progressive countries in the world when it comes to green energy. But also one of the leaders when it comes to music. Sweden is the original home of household names like IKEA, Volvo, H&M, and Spotify.
What do you associate with Sweden? 
Good to Know Traveling to Sweden
Language: the official language in Sweden is Swedish. But you will not have a problem speaking English. In fact, most Swedes speak English very well. It's probably because Swedish kids start learning English early. Most schools start with English already in first or second grade. 
Currency: Swedish Krona (SEK)
Population: 10,380,491 (2020)
Credit Cards and ATM: Before leaving on your trip, let your credit card company know that you will be traveling. Also, make sure to get a card that will not charge you for international transactions. Sweden is moving towards a cashless society. Bank cards like VISA and Mastercards will work pretty much everywhere. 
Electricity / Plugs: 2 round prongs that output 230 volts – Europlug C and F.
WiFi: Hotels, airports, stores free-WiFi is available in many places. 
Systembolaget: You will not be able to pick up alcohol in the grocery stores. To get wine, beer, and liquor, Systembolaget is the place to shop. Systembolaget is available in every major city in Sweden. The age limit to purchase alcohol at Systembolaget is 20 years old.
Visiting a Swedish Home: Leaving your shoes at the door is custom in most Swedish homes. Don't be surprised if you get a tour of the place the first time you visit. For some reason, Swedes will happily show you around and give you a tour of the house, even if not asked for. 
Travel Safety: Sweden is considered a very safe place to travel. All though this is true, you should always be cautious and use common sense while traveling, Sweden is no exception. 
Traveling to Sweden – Get Inspired 
Places to Visit
Sweden, this narrow but almost 1600 kilometers (1000 miles) long country, has a long coastal line. Inland you will find unlimited forests and lakes A country that's pretty flat in the south but with mountains in the north.
The places to visit for your Sweden trip depend on what you want to see and do. Now, you might have places to visit because of family or interests. In case you need some suggestions, here are a few places to consider;
Stockholm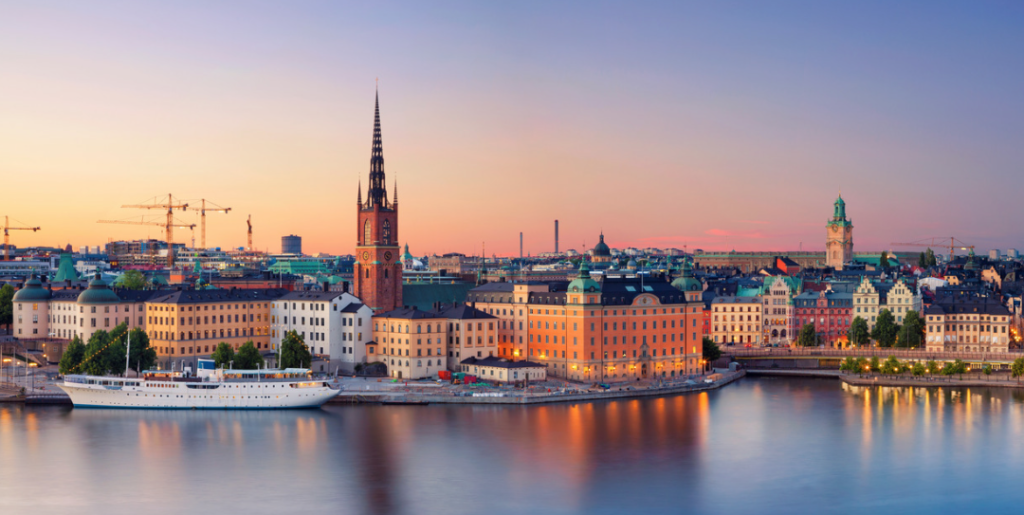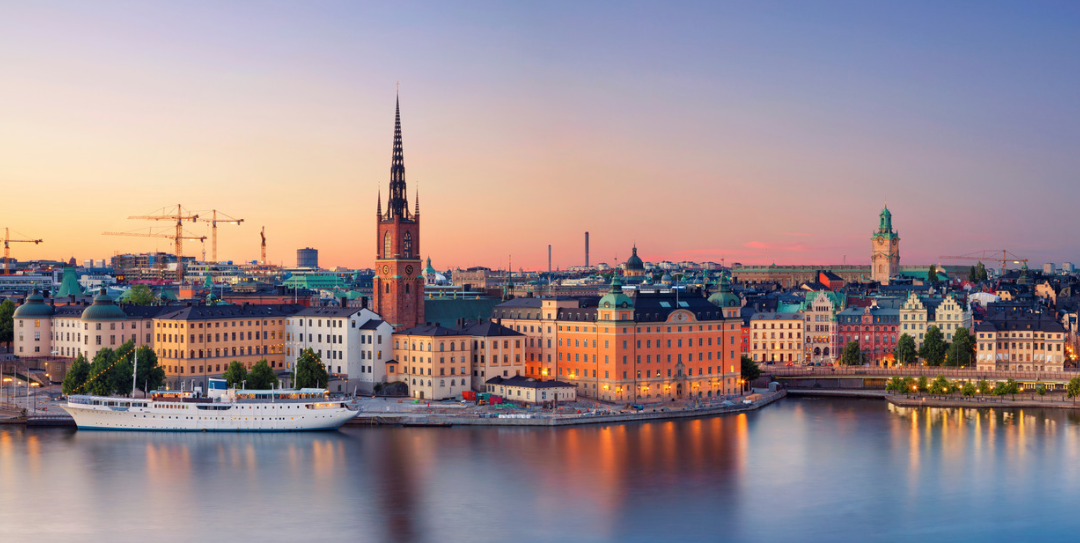 The Swedish capital, with Old Town, the Royal castle, Skansen, and the ABBA museum is well worth a visit. It has a beautiful archipelago, islands to get lost in and discover by boat. Stockholm, a modern city with forward-thinking design and art. Not to mention, restaurants offering Nordic cuisine mixed with international flavors prepared by top chefs. Although modern, history is all around you in buildings, rescued Vasa ship, and stories on the streets. 
Scania, or as we say Skåne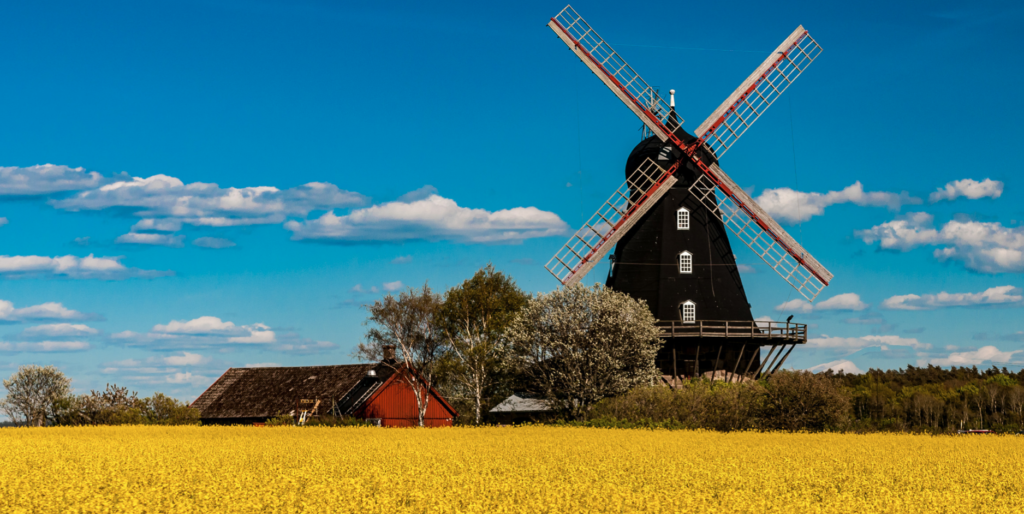 South part of Sweden, Skåne, is a wonderful mix of open landscapes, hiking trails, castles, and vibrant cities. With places like Malmö, Lund, Ystad, and Helsingborg, you can experience the city feel with nature just around the corner. 
History combined with nature is magnificent at the Ale Stenar. A megalithic monument, 67 meters long stone formation shaped like a ship right by the coastline. Nimis, a driftwood sculpture, on the north side of Kullaberg, in the northwest corner of Scania, is another beautiful area to hike and explore.
One of my personal favorites is a small island between Denmark and Sweden, Ven. Yellow canola fields (when in season), small fish villages, and stunning nature and views will leave you amazed at this little gem. Rent a bike and enjoy the island. If whiskey is your thing, stop at Spirit of Hven for a whiskey taste. Here you can also spend the night. 
Lapland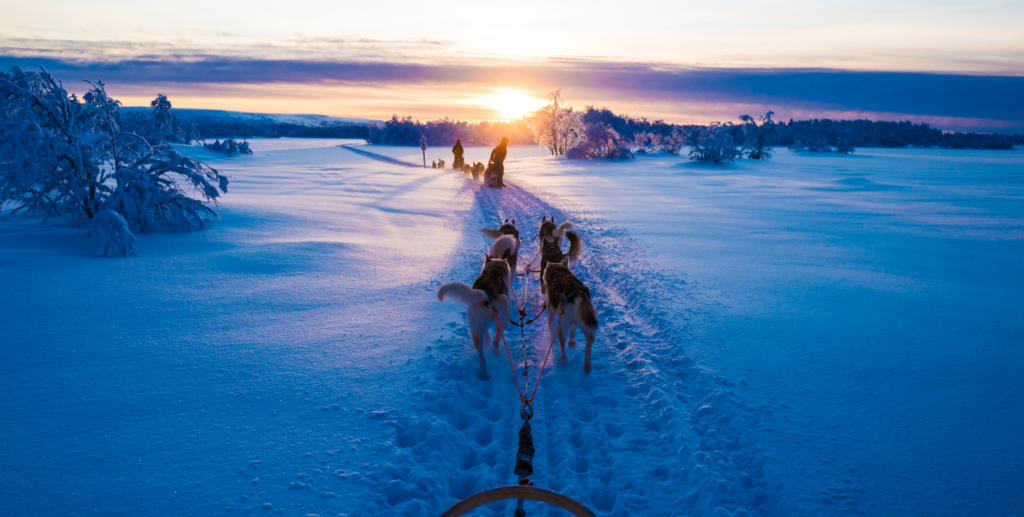 Northern Sweden is beautiful all year round, with breathtaking winter landscapes and beautiful inland lakes in the summer. If going in the summer, bring bug spray. The lakes attract the bugs, and it can get pretty bad. Lapland in the winter is magical, cold, snowy, and beautiful. Enjoy winter activities like skiing, snowmobiling, husky rides, northern lights, and more.
Gothenborg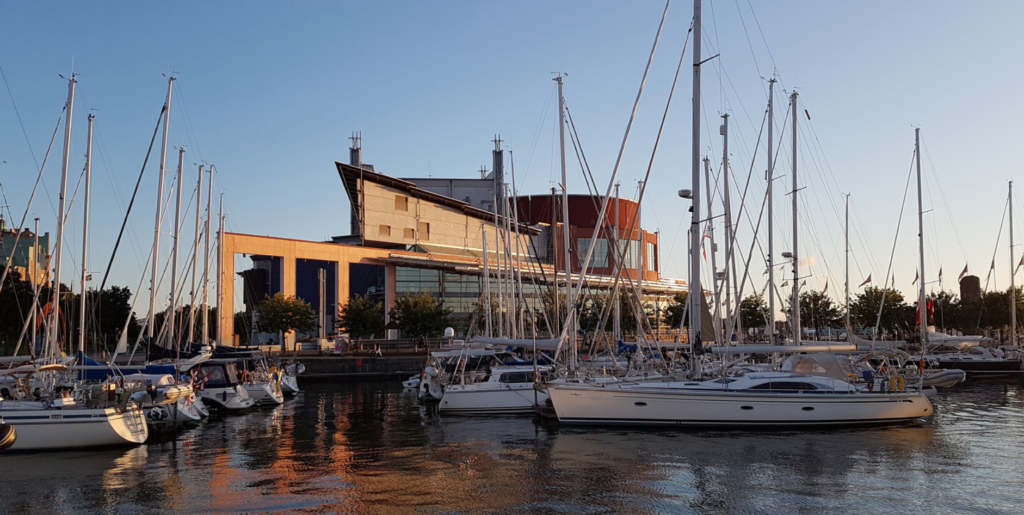 When visiting Sweden's second-largest city, the amusement park Liseberg, a canal tour with Paddan and the museum Universum might be on your list of things to do. All fun things, but also spend some time to enjoy the natural beauty of the west coast of Sweden. The Gothenburg archipelago has 20 islands, many of which you can visit in a day. Crabfish on Hönö, hike on Styrsö or explore the fisherman's huts on Donsö.
Gotland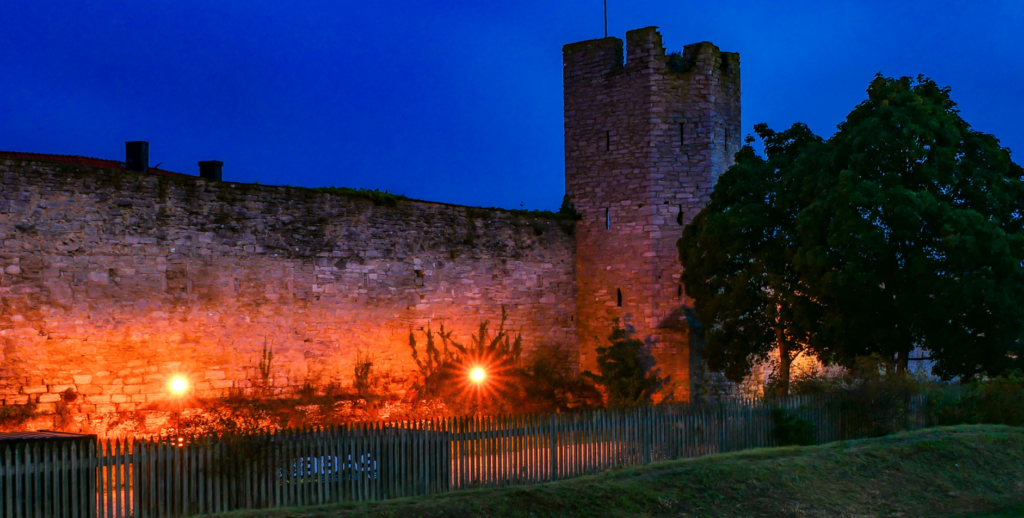 Off the east coast of Sweden, about a 3-hour ferry ride from the mainland. Surrounded by the baltic sea, the island offers stunning nature and medieval history in the city Visby. Visby with cobblestone streets and medieval city wall, hosts many fun events in the summer "Medeltidsveckan" Medievalweek, being one of them.
Things To See and Do in Sweden
Swedish Nature 
One thing that I really miss in Sweden living abroad is the beautiful untouched nature. From open landscapes with beautiful sand beaches in the south to islands and cliff formations in the west. From the archipelago life around Stockholm to mountains in the north.
Inland you will find crystal clear lakes. Swedish nature offers a great variety, and you will find well-kept hiking trails around the country. Walking the trails, you'll breathe some of the purest air possible.
"Allemansrätten" – the right to roam 
Allows you to enter pretty much any land to hike, camp, ski, pick berries or flowers, as long as done responsibly. Leave it as you found it, leave nothing behind. Private gardens and fields with growing crops are the exceptions. They are not for anybody to roam.
See the Northern Lights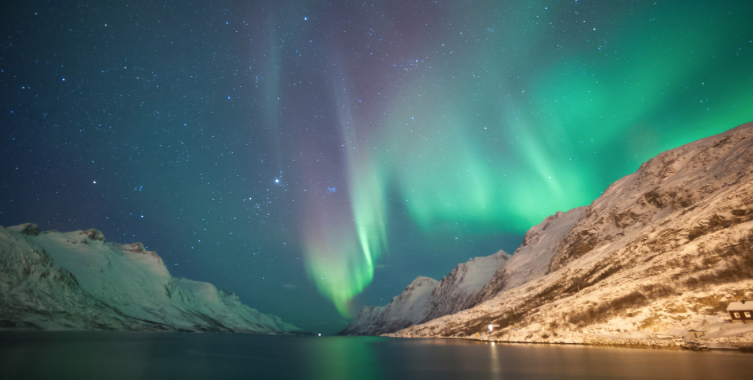 An experience of a lifetime is to view the dancing bluish-greenish light on the dark sky. Traveling to Sweden in the winter seeing the Aurora Borealis is a common bucket list item. I can only agree that when they do show up, they are mesmerizing. I will never forget skiing up north in Sweden. Daylight was short and the dark night long, but when the northern lights showed up dancing on the sky, time stood still. Beautiful!
Österlen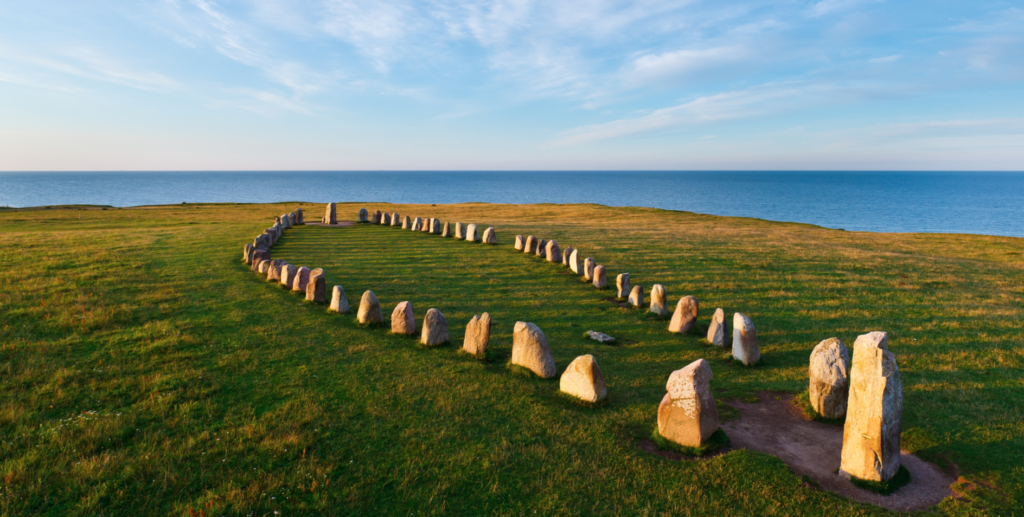 From the Northern Lights up north to the open fields in the south. Österlen, south-east part of Scania, known for its apple orchids, quaint fishing villages, and a light that artists are longing for. Natural beauty combined with a rich history, that's Österlen. 
In a beautiful setting right by the coast, you will find Ale Stones, an iron-age monument formed as a ship made up of 59 massive stones. Regardless of all the beauty, the laid-back atmosphere, with cafes, galleries, farm shops, and fishing villages, is the main reason why I keep coming back to this beautiful part of Sweden.
Stockholm Old Town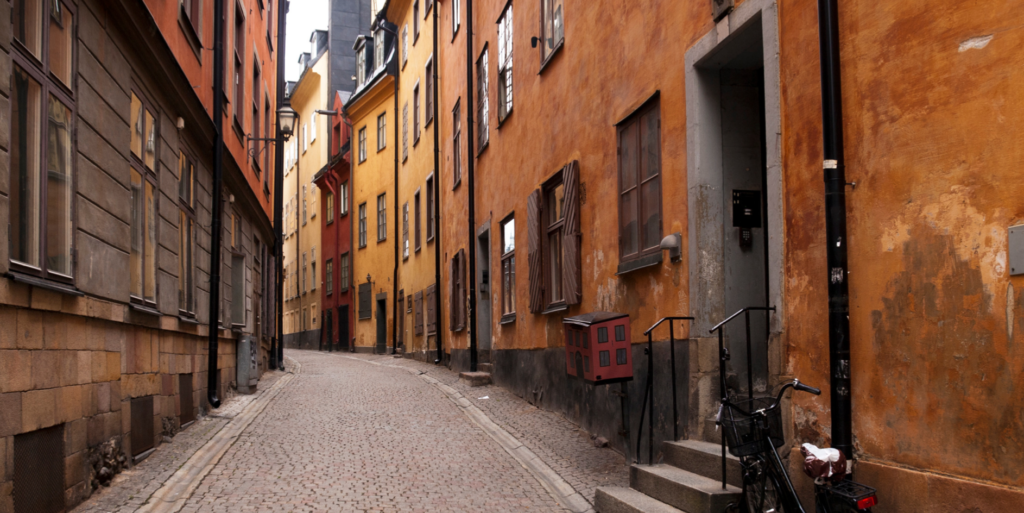 With 14 islands and over 50 bridges Stockholm, is beautifully located by the Baltic sea. Hip, modern but with a history that has endless stories to tell. The old town with cobblestone streets and narrow alleys is a must to stroll through when visiting. Here you can also see the Royal Castle, Storkyrkan cathedral and the Swedish parliament building. 
Vasa Museum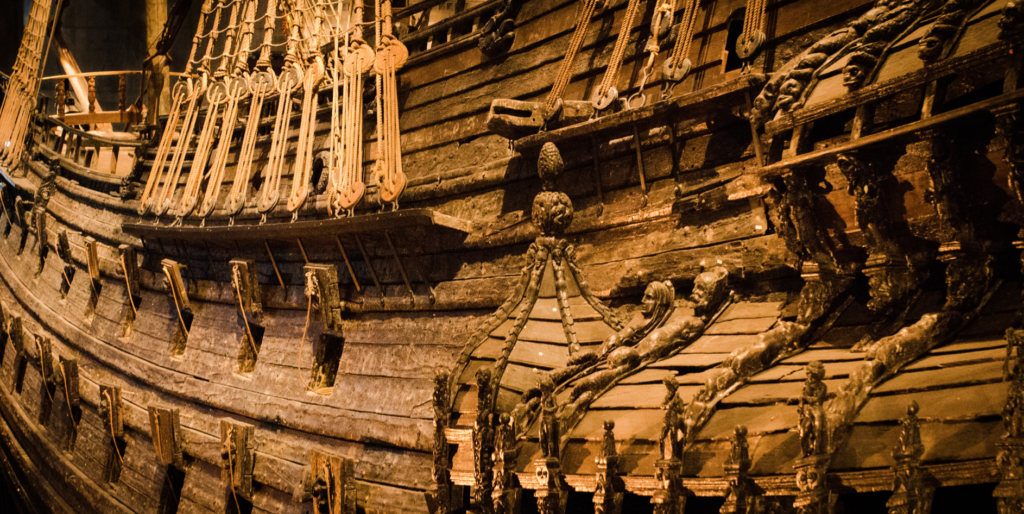 Another place to visit in Stockholm is the Vasa museum. Here you can view the massive salvaged remains of the 17th century, the 64 gun warship Vasa. After the ship sank in 1628, it sat on the bottom of the sea. Not until 1961, the Vasa ship was out of water. Walking in seeing this big ship, people are in awe. 
Stockholm Archipelago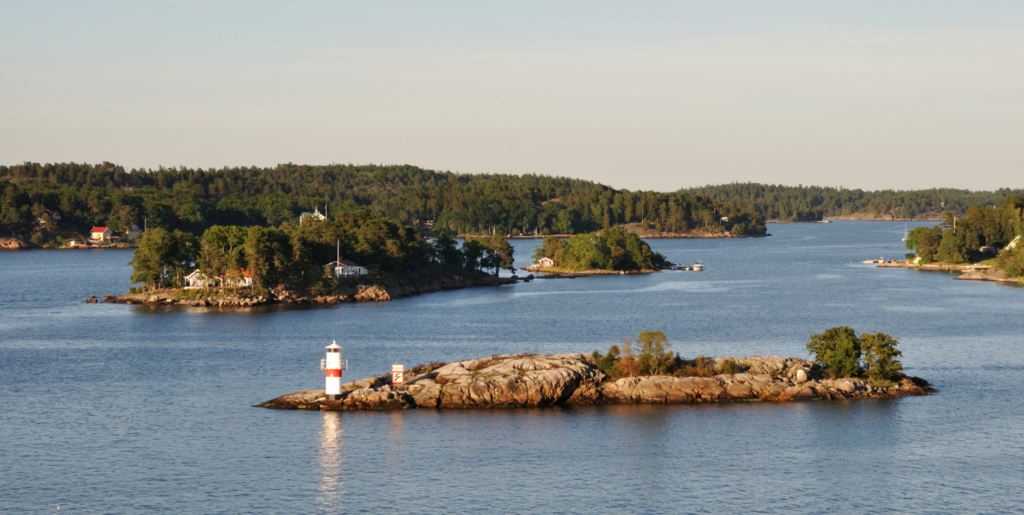 To make a summer in Stockholm complete, you have to visit the archipelago. Take a boat tour out to one of the islands or join a cruise that will show you around this beautiful part of Sweden. Join in the fun of visiting islands with cliff formations, seeing typical red Swedish cottages, and maybe a dip in the sea. 
Traveling to Sweden – Visit 
a Castle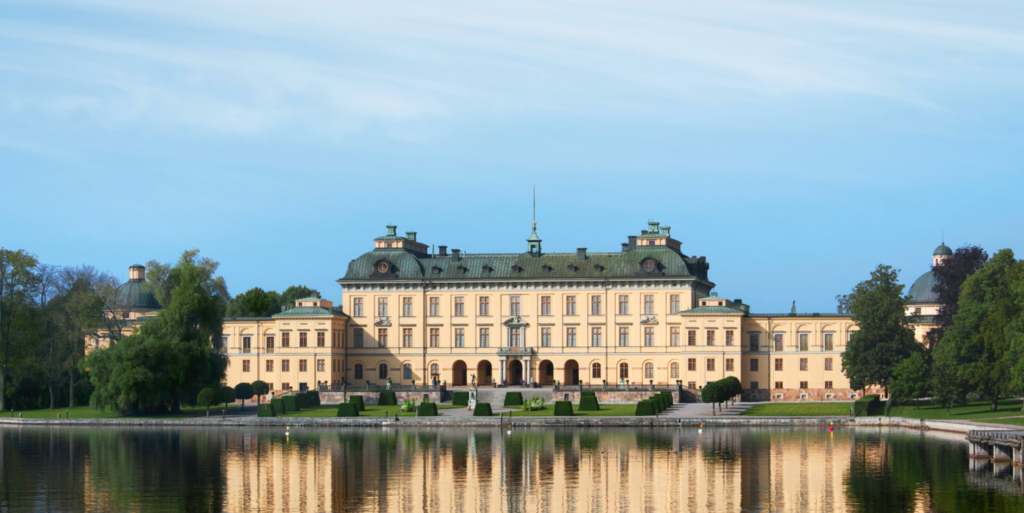 The Royal Palace and Drottningholm castle in Stockholm might be the most famous castles in Sweden, but there are plenty of other ones to visit when touring the country. 
In Scania, the south part of Sweden, you can visit Malmö castle, Sofiero palace, Hovdala castle, Wanås castle, and Christinehof castle, just to mention a few. Yes, the south part of Sweden has a lot of castles. You can even spend the night in some of them. Kronovalls wine castle and Örenäs castles are good places to enjoy the surroundings, have a good meal, and spend the night. 
Famous Swedish Landmarks
There are some of the Swedish landmarks that stand out more than others. Here are a few to appreciate and maybe also visit.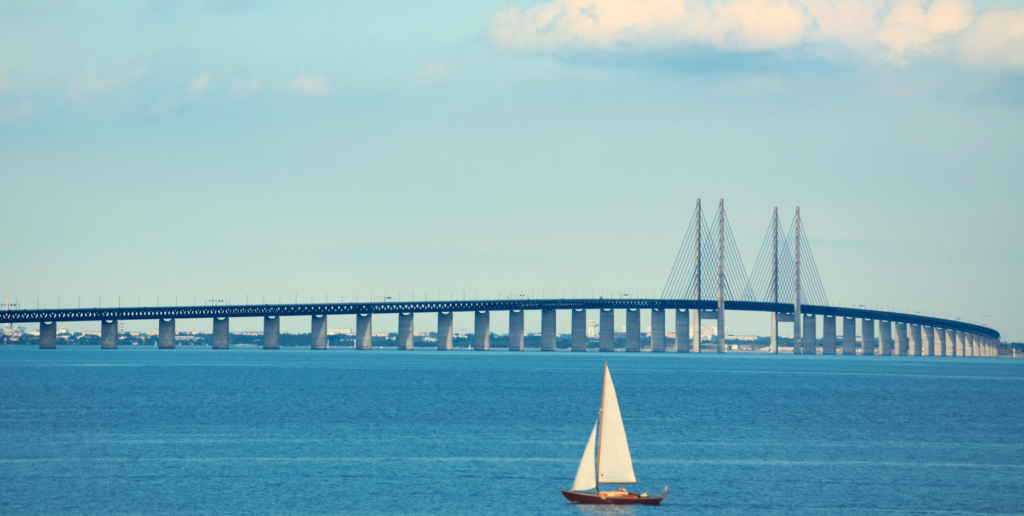 Turning Torso – Malmö

Öresund bridge between Malmö and Copenhagen

The moving church – Kiruna

Nimis architect playground – Kullaberg Skane

The Tree hotel

Visby Town Wall – Gotland

The woodland cemetery – Stockholm

Stockholm City Hall

Göta Kanal 
Swedish Experiences To Try
A Classic Swedish Fika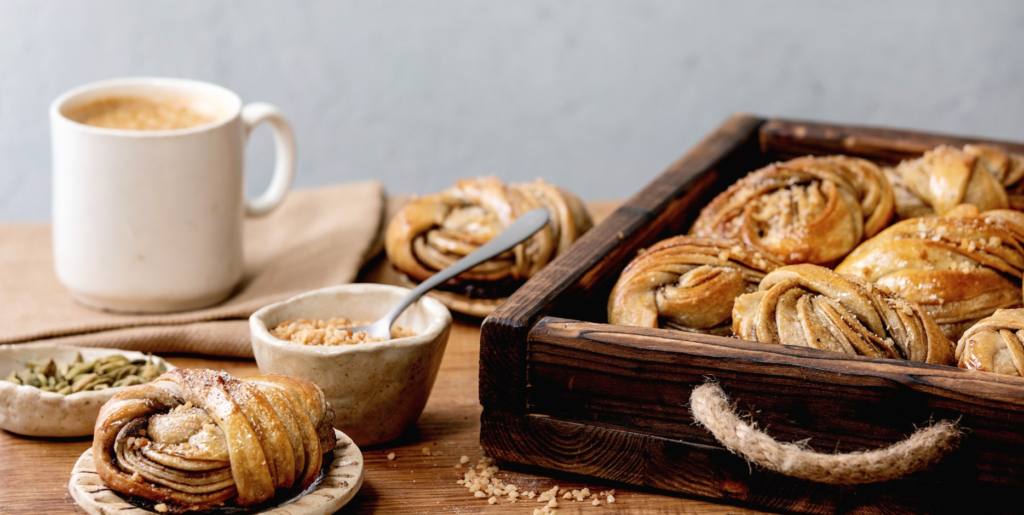 Get together with friends over a cup of coffee and some baked goods. 3 pm is a good time for fika 🙂 at the local cafe.
"Dagens" 
The daily special. Most restaurants will have a daily special for lunch. Try something new even though you are not familiar with it. Oftentimes, restaurants serve something very Swedish. Pea soup, Swedish pigs in a blanket or maybe a stew, the daily special change. 
Go for a Nature Walk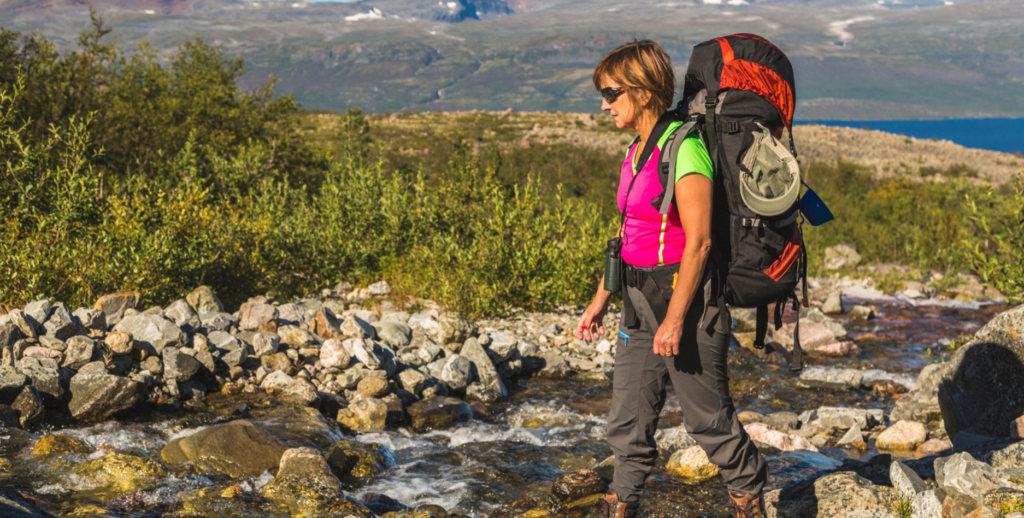 No matter where you are, you are never far away from nature, a park, a lake, or the coastline. Enjoy the beautiful nature on a hike on one of the many trails around the country.
Winter Fun Activities
Visiting Sweden in the winter, and you can enjoy some of the fun winter activities like a husky ride, skiing, ice fishing, snowmobiling, or reindeer safari. If you are adventurous, stay at the ice hotel.
Who Is Sweden For?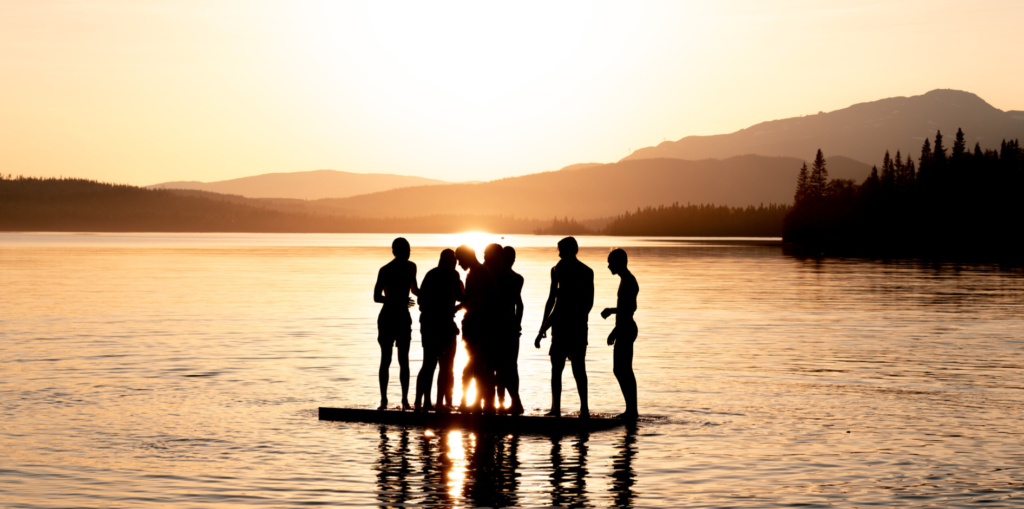 Family Fun
Traveling with family combining nature, educational museums, with some fun amusement parks, will allow for a good balance. Sweden, in general, is very family-friendly. Gröna Lund and Skansen in Stockholm, Liseberg, and Universeum in Gothenburg are fun places for the whole family.
Other family fun places to visit are theme parks like High Chaparral and Astrid Lindgren's world. If you enjoy cowboys and Indians, High Chaparral is the place. Interested in meeting Pippi Longstocking, Emil, and the other characters from Astrid Lindgren's books, her park is a great place to visit. 
Couples
If you and your special someone are traveling through Sweden, there are many romantic places to stay. How about a castle stay? A hotel with a spa? Or maybe, high up in a tree hotel? Fun couples activities – like getting all cozy under the fur during a husky ride are also available.
It doesn't matter if you want to relax with nature walks and stay secluded at a typical Swedish cottage, or if you enjoy sightseeing tours, tasty restaurant meals, and stay at a comfortable hotel – Sweden has it all. I can highly recommend staying at the Kronovall wine castle in Scania, or/and take a romantic dinner cruise in the Stockholm archipelago.
Single Traveler
Sweden is a great country to travel for single travelers, it's safe, easy to get around, and single room accommodation is easy to find. Of course, you should always be cautious like you would anywhere else, but Sweden is considered very safe. Also, if you are a female single-traveler, equality is something Sweden is working actively with. We can't say that we are 100% there… yet. But, compared to many other countries, Sweden is on its way.
Traveling to Sweden – Plan Your Vacation in Sweden
When I get the question – When is it a good time to go to Sweden? I always ask – What would you like to do? Let's talk a little bit about the different seasons, and what Sweden offers during that time.
Summer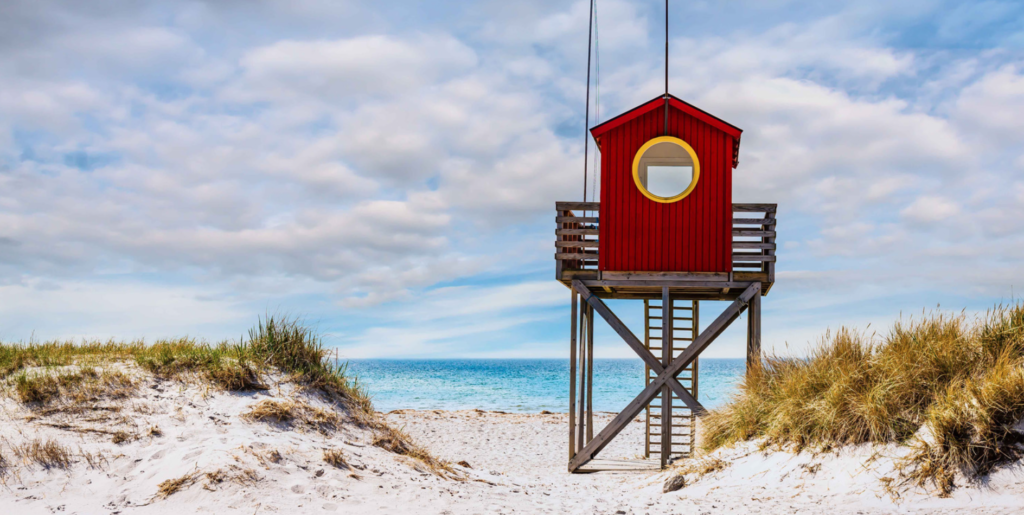 If you want to enjoy the outdoors with comfortable temperatures, the summer months June, July, and August are a good time to go. During summer, the beaches are filling up, amusement parks are busy, and people enjoy the outdoor lifestyle. 
Joining a Midsummer party in June is as Swedish as it gets. Dance around the Midsummer pole put flowers in your hair, and try a smorgasbord dinner.
Although summer is my favorite time in Sweden, it can get a little busy when schools are out. From mid-June to mid-August would be considered high season. 
Spring and Fall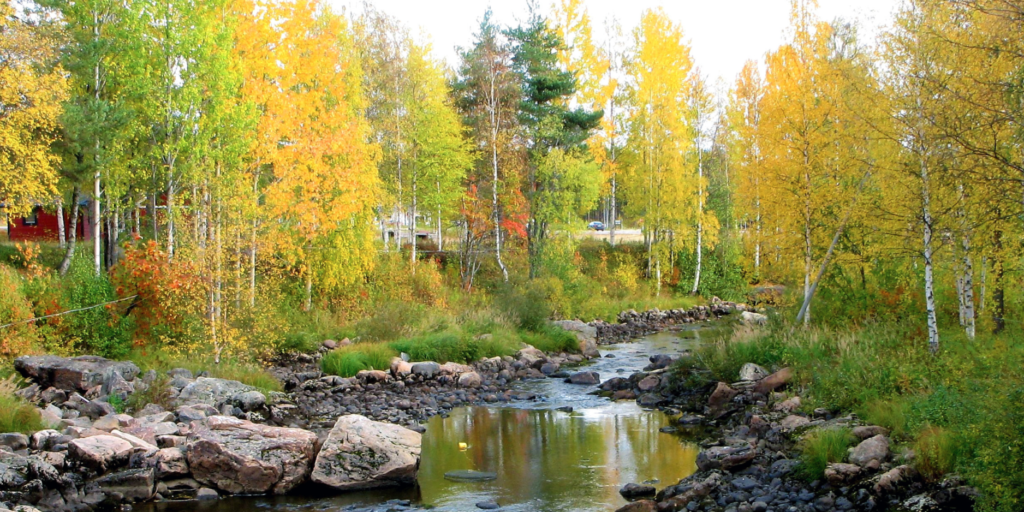 To avoid the crowds but still get comfortable temperatures, spring and fall are good times to visit Sweden. Spring months, April and May are beautiful, with flowers and trees blooming. Fall is nice with its beautiful colors and cooler temperatures. Both seasons are great for outdoor activities and to explore nature. Make sure to bring your umbrella, occasional rain is not uncommon.
Winter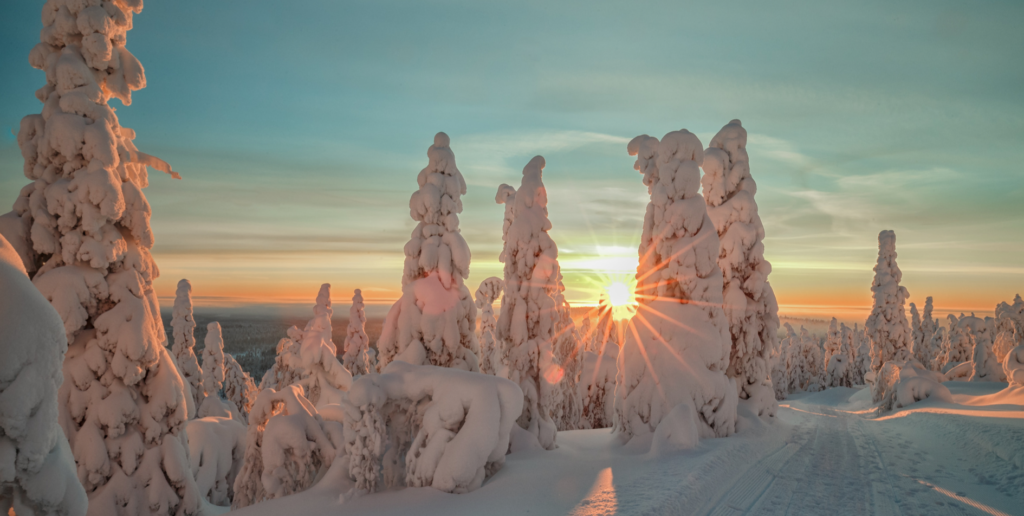 If winter activities like husky rides, snowmobiling, skiing, or reindeer safari are on your list of things to do, then winter is your time to go. From mid-December to early April, you can enjoy most winter activities up north. Winter is also the time to stay at the Ice Hotel. 
In December, you can visit cozy Christmas markets around the country. Most decent-size cities will have their own market, offering local produce, fun events, hot chocolate, and Christmas music. Everything that will make sure to put you in the Christmas spirit.
When to see the Northern Lights?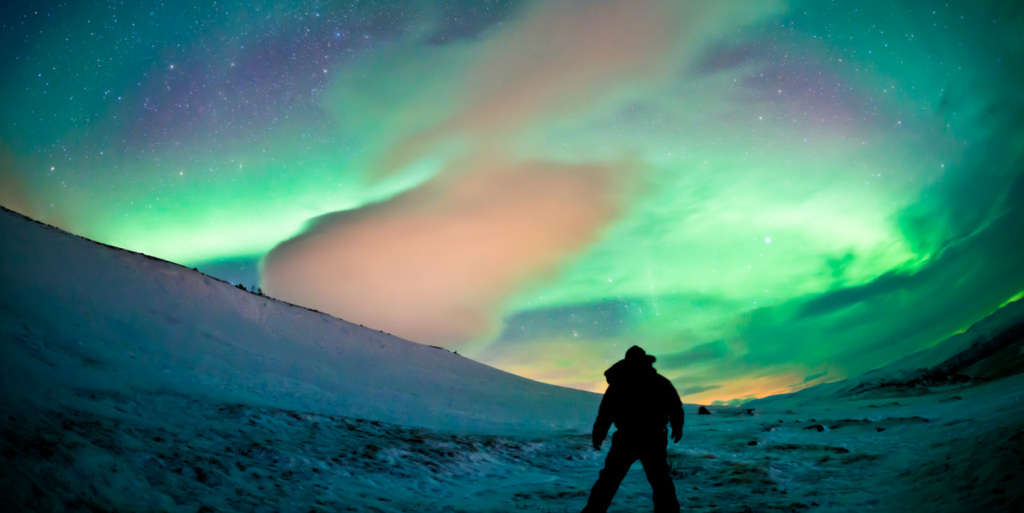 Traveling from September to late March, the Northern Lights are visible up north in Sweden. Since weather permitting, combine the hunting for the lights with some fun winter activities. Hopefully, you'll get lucky enough to enjoy the Aurora Borealis. 
Swedish Temperatures, Rainfall, and Daylight
Since Sweden is such a long country, the weather from north to south can vary greatly. Temperatures, rainfall, and daylight vary as well, but the below charts will give you a good overview.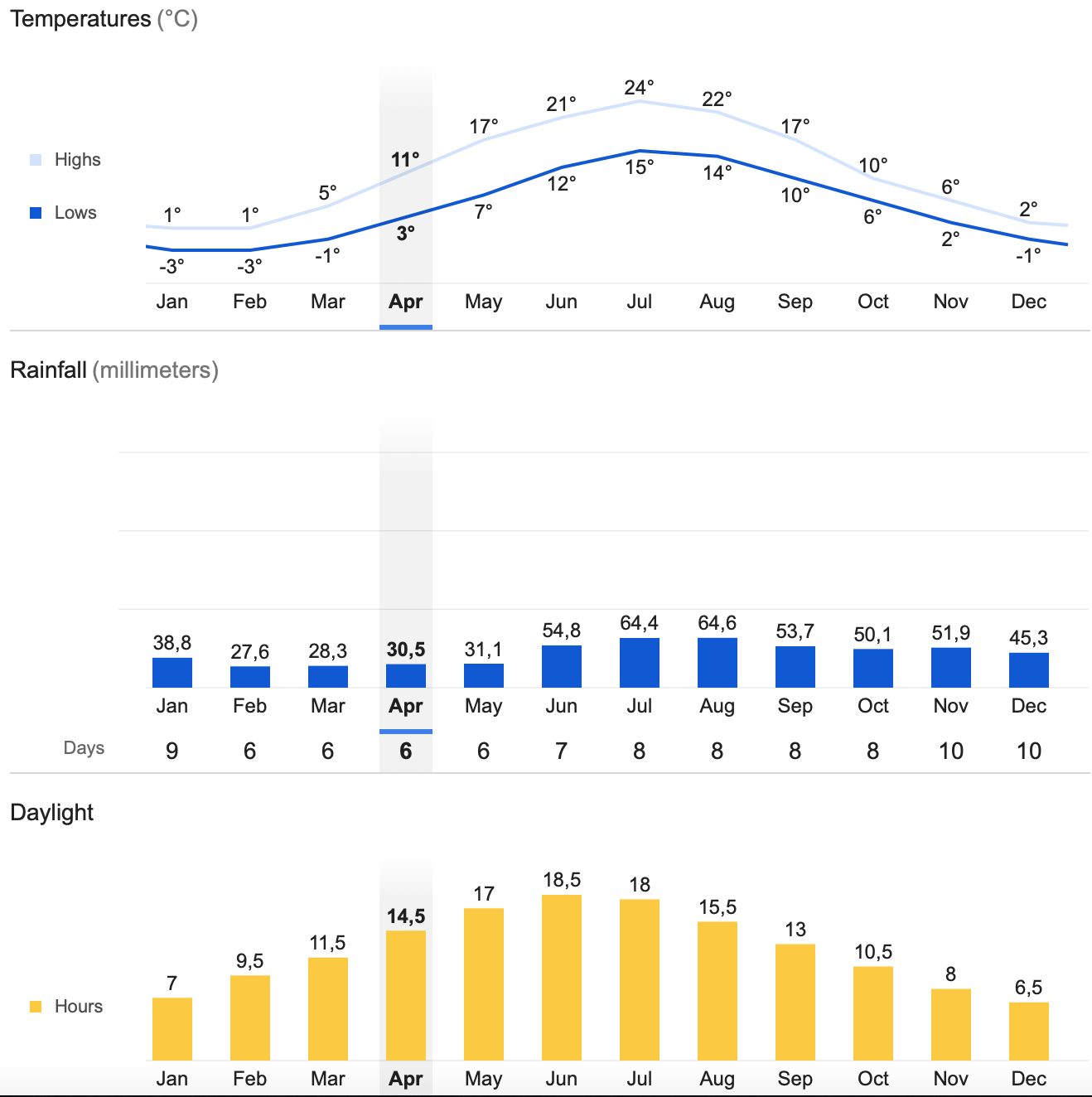 Source: NOAA and Google
Sweden Travel Costs 
Now you might have an idea of a couple of places to visit and a few things to do. But the rumor is that Sweden and Scandinavia are expensive, is there any truth to that? Let's look at a few examples when it comes to hotels, eating out, and activities so you'll get an idea of what your trip might cost. 
Now, I'm basing these numbers on comfortable traveling. We will look at staying at 3- and 4-star hotels, eating at decent restaurants, and doing some fun activities. Suggested prices below are in USD.
Accommodation Travel Costs
Hotel prices in Sweden can vary some depending on the season. Also, prices can increase if there are events or conferences going on. In Stockholm, you will get a 3-star hotel around $100 – 120 USD for the night. For a 4-star alternative, you will pay around $150 – 200 USD per night.
Book early, and you will have more alternatives. In addition, booking with free cancellation is great insurance. 
Food Costs
Most 3- and 4-star hotels will include breakfast. When it comes to lunch, finding restaurants with "Dagens rätt" the meal of the day, you can often get a great meal for around $10 – $15, including the main meal, salad, and a drink. 
If you want something on the go for lunch, like a hot dog, hamburger, or kebab, you'll pay around $10 for a meal and drink.
Dinner prices can vary greatly depending on where you go and what you drink. You will get a good meal for two, with a glass of wine or beer, for around $120 – $160. You can also get a fine dining experience at a place like Frantzen, a Michelin star restaurant. Here you pay a price of around $350 per person for the meal, plus drinks. Many find it is an amazing experience.
Activities
Most museums will cost around $10 – $20 to enter. Often kids get in for free. For example, the Vasa museum will cost about $20 per adult. Kids under 18 visit for free. 
A small group, 2-hour walking tour of Old town will cost you between $35 – $50 per person. If you want a private tour it will be more expensive.
Winter activities up north will cost you a little bit more. A 6-hour "Hunting for the lights tour" in Tromso will cost you around $140 per person. A husky ride or reindeer safari in a smaller group costs around $240 per person. 
Accommodation in Sweden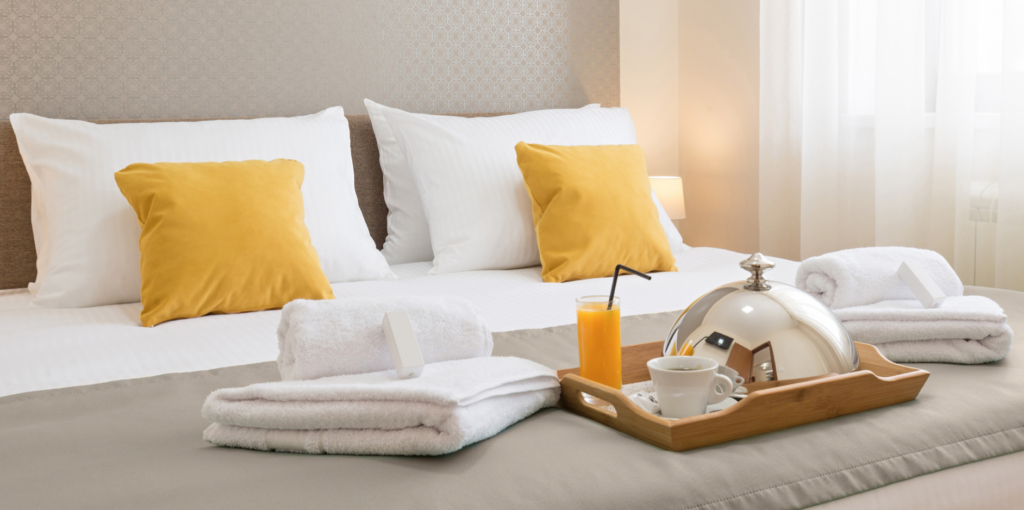 Traveling around Sweden, you can stay at hotels, bed, and breakfasts, or rent a private house or a cabin. In Stockholm, to be centrally located, I would suggest staying in the neighborhoods of; Old Town, Norrmalm, and Östermalm. Staying in these areas allows you to be close to many attractions, museums, shops, and restaurants. Budget hotels to luxury first-class hotel options are available in Stockholm and around the country.
See our hotel recommendations in Stockholm here.

Read more about; Scandinavian Hotels – Everything You Need to Know
Sweden also offers some unique places to stay. How about spending the night in a tree-house, or an ice hotel. You can also stay on a boat in Stockholm or why not on a parked airplane, Jumbo stay, at Arlanda airport in Stockholm.
For privacy and luxury, stay in a private villa. We work with Scandinavian Hospitality contact us for more information.
How to Get Around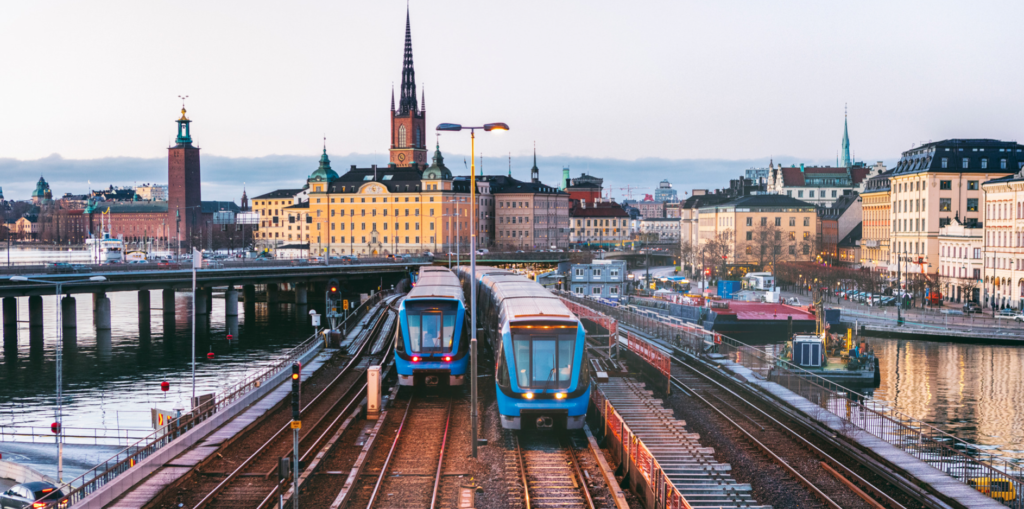 In general, Sweden is easy to get around, and many Swedes themselves, use public transportation for commuting. 
Airports
Arriving in Sweden, Stockholm Arlanda has the best international connections. If you want to visit the south part flying into Copenhagen, Denmark, taking the train over to Malmö via the Öresundbridge will be your best bet. Going to the west coast, Gothenburg Landvetter has an international airport. Connections from Stockholm Arlanda to smaller airports around the country, up north to Kiruna, for example, are good. 
Airport Transfer
Getting from the airport to the city is easy, with either public transportation or a private ride. You can catch a cab from outside the airport or pre-book a private transfer. With Arlanda Express, it will take you 20 minutes from Arlanda airport to Stockholm central station. From Kastrup Copenhagen to Malmö, Sweden, it will take you about 20 minutes as well. It's fast and very convenient.
Trains
If you have the time and want to take in some of the scenery along the way, taking the train is a good option. To give you an idea of the time spent on the train, here are some main train routes;
Stockholm – Gothenburg – 3 hours 5 minutes (fast train)

Malmo – Stockholm – 4 hours 30 minutes (fast train)

Stockholm – Kiruna – 15 hours 8 minutes (night train)
Rent a Car
If getting outside of the rail network and larger cities, renting a car will make traveling convenient. If you are going to multiple countries in Scandinavia, plan on picking up and dropping off the vehicle in the same country. Pick up and drop off the car in the same location, it will save you a lot of money. Stockholm can get a little busy, but other than that, driving in Sweden, traffic is usually not too bad.
Taxi
When using a taxi in Sweden, ask for the price upfront. Prices can vary between different cab companies. If not careful, you can pay a steep price. Usually, using the established larger taxi companies is your best bet.
What to Eat When Vacationing in Sweden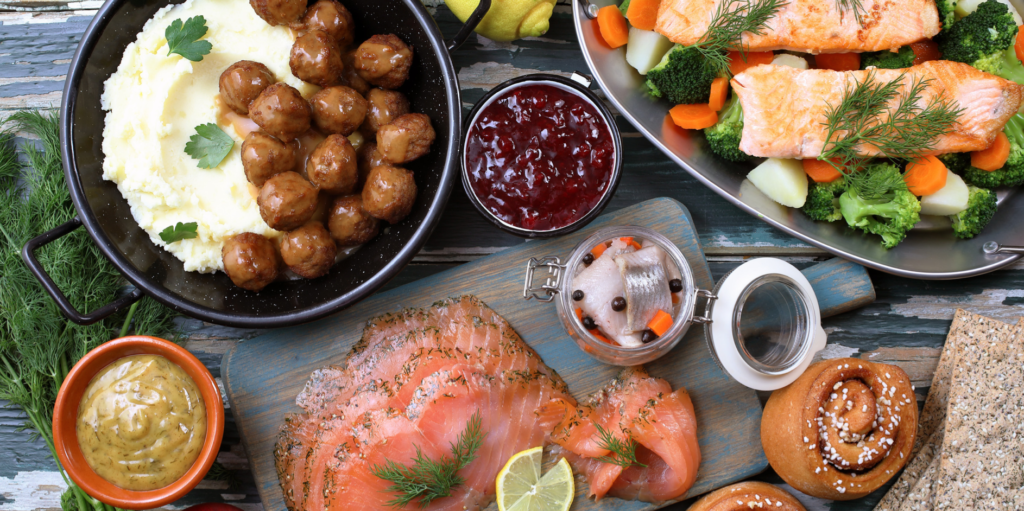 The food scene in Sweden is forward-thinking with a classic spin. From fine dining to street food trucks, the food options are many. Green thinking comes through in the way Swedes eat, and many restaurants choose to use local produce. Here are a few things to consider trying when visiting Sweden;
For breakfast try Filmjölk – fermented milk, that many put cereal or granola on. My favorite way to eat it is plain with sugar and cinnamon.
Fish and seafood – Swedes eat a lot of fish and seafood. Herring, cod, and salmon in many variations are popular options. Shrimp and other seafood are also commonly served at restaurants. If you buy ready made shrimp at the supermarket, it's prepared in saltwater and has a much saltier taste than if you buy shrimp in the US. Taste delicious!
Open Sandwiches – these are very popular lunch or appetizer options. Toast Skagen, an open shrimp sandwich, is a classic.
Meatballs with lingonberries – you have probably heard of Swedish meatballs. They are served with lingonberries, potatoes, and brown gravy. Yum! This never gets old. A common belief is that we put the meatballs in the gravy, but nope, the gravy goes on top of the potatoes and meatballs after it's plated. When in Sweden, you have to give this classic dish a try.
Green Princess Cake Dessert – this bright green dessert is another Swedish favorite. White sponge, jam, and whipped cream topped with a green layer of marzipan, it's finished off with a pink rose to make the princess cake complete.
"Godis" Candy – one of my kids' absolute favorite things to do is to go to "Hemmakväll", think old Blockbuster, and pick out their candy. They have rows of candy, a ton of different options for you to choose between. You get your bag and fill it with all your favorites. Chocolate, sour, sweet, and my personal favorite, black salty licorice. At least I get all that for myself :).
What to Pack for Your Trip to Sweden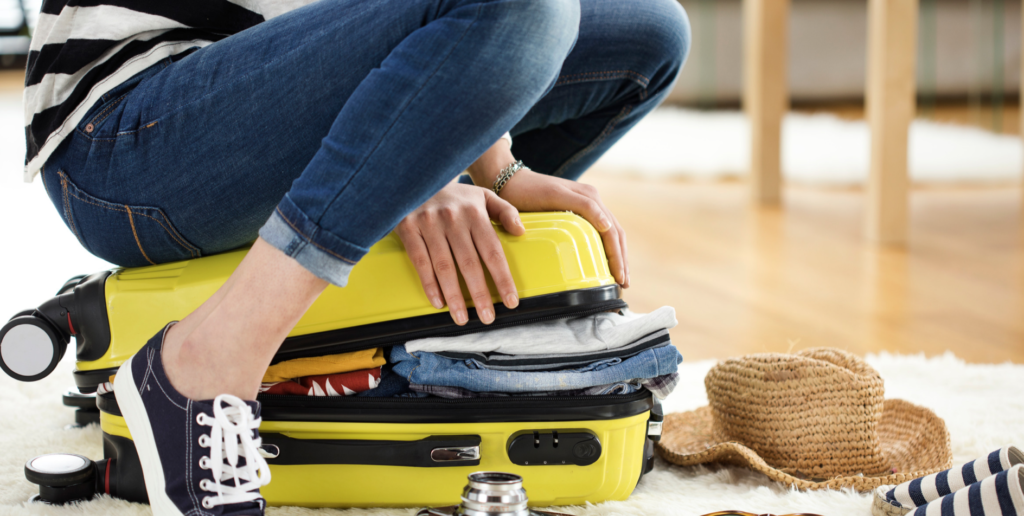 The packing list for your Sweden trip varies depending on the season. But, let me suggest a few things to bring.
Clothes – clothing that you can layer up is functional. If you get cold, add a layer. When you get warm, you remove a layer. Weather in Sweden can be unpredictable, and even summers might require a long-sleeve shirt during early mornings or on a rainy day. Layering your clothing is your best bet.
Shoes – leave your new shoes at home. Bring your most comfortable shoes. It doesn't matter if you are hiking in the woods or doing a city tour in Stockholm, you will most likely spend a lot of time on your feet. Make sure you are comfortable!
Summer – Sunglasses/sunscreen/hat for summer. An eye mask might also come in handy since daylight is long during the summer months.  
Winter – Winter clothing, hats, gloves, thicker jacket, snow pants, and shoes. 
Rain jacket or umbrella – you never know when the rain will surprise you. 
Tech related items – A portable charger is always good to bring. If you are out for a long day or if you are enjoying nature you might drain your battery, especially if you are using your phone to take pictures as well. Another good thing to bring or buy when you get there is a charger for Swedish outlets. You might have a cord with a USB port, in that case you can easily find the main plug when you arrive.
These are just a few of the things recommended traveling to Sweden. Read our full Summer Packing list here.
There we have it some Sweden travel advice! If you have any questions, or if I left anything out, please leave a comment below and I will get back as soon as possible.
Relevant Travel Articles:
If you found this article helpful, please share it on social media. Sharing is caring 🙂
Just want to let you know; some of my posts might contain affiliate links. If you buy something through those links, it will not cost you a penny more, but I might earn a commission. That will allow for this site to keep going. Thanks!